Decor, Holiday
3 Women Furniture Makers Who Are Making Waves
On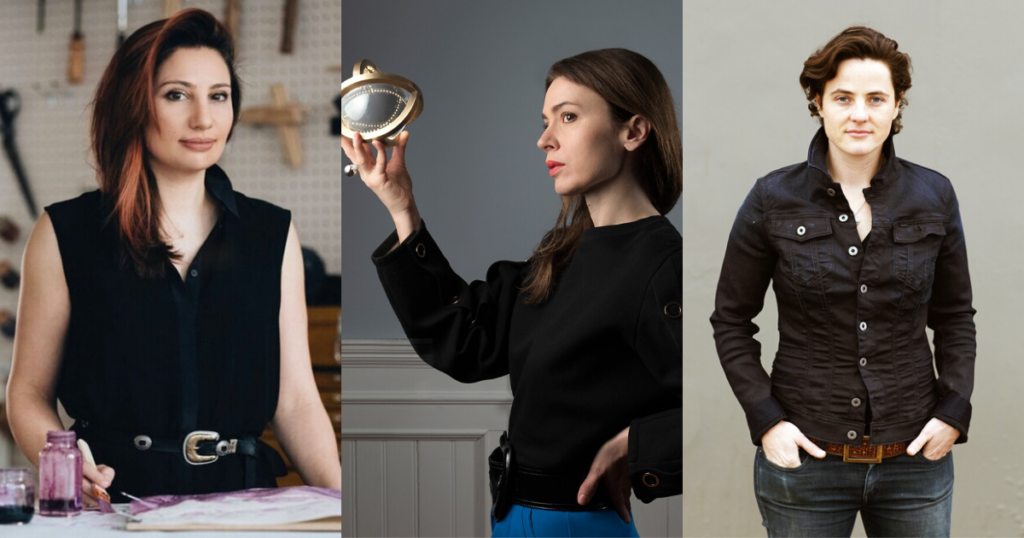 You may not think of who creates your furniture. However, furniture-making has been led by men for years. But rather than machinery and male designs, women are starting to make waves in the industry. In celebration of Women's History Month, check out these three women and their beautifully designed furniture. 
Christina Z Antonio
Christina Z Antonio started as one of the costume designers on Sex & The City until she found her passion – furniture making. Specifically, Christina enjoys working with animal hides and hardware. From blackened calf-skin on blackened oak to gemstone-embellished doorknobs, Christina turns furniture making into an art form.
Lara Bohinc
Lara Bohinc studied industrial design as an undergraduate in Slovenia before pursuing a Master's in jewelry design in London. While she enjoyed creating jewelry and was featured in British Vogue, she missed working with larger pieces. She founded her studio in 2016 and hasn't looked back. She compares furniture to the jewelry of any home. One of her more famous pieces is a table made of stacked, movable marbled plates.
Alexis Moran
Alexis Moran is known for her wooden shelves and tables. She is inspired by the patterns found in nature and often utilizes concrete and rocks in her creative pieces. When Dropbox needed conference room tables in their San Francisco Office, Alexis was commissioned for the project!
Marlo Furniture is proud to have a range of furniture collections from a variety of designers. We feature both women and men designers in our showrooms.