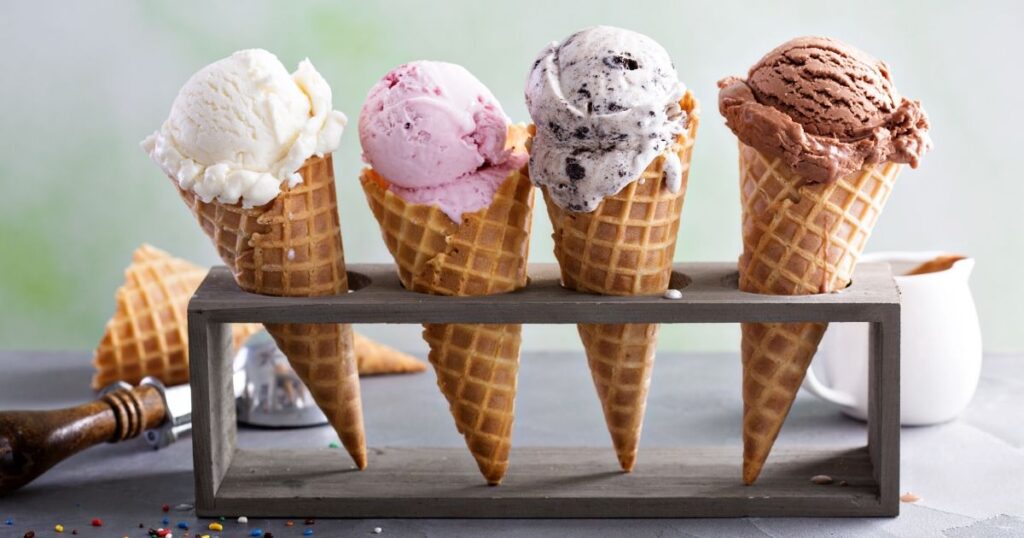 There's no better way to beat the heat than with some tasty ice cream! Whether you're enjoying it while out on a picnic, on the lake, or on your new patio set, this is one of the most quintessential ways to cool down during these hot summer months. We all know and love the classic flavors like vanilla, chocolate, and strawberry, but here are a few new ones we suggest you try out next time you're looking for an icy treat. 
Dulce de Leche
For a super sweet treat, try out a dulce de leche flavored ice cream. These ice creams are made from a sweet cream base, with caramel swirls and ribbons added in for an extra sweet flavor.
S'mores
No need to break out the fire pit! You can have the delicious taste of s'mores without even needing a flame. This ice cream has all the deliciousness of a chocolate, marshmallow and graham cracker s'mores, but without any of the ooey-gooey-ness! 
Salted Caramel
For a tasty trip, we recommend salted caramel ice cream. This flavor is the perfect combination of salty and sweet and is the perfect treat to enjoy while poolside or lounging in the sun.
Gelato
It's close to ice cream, but not quite! Gelatos use less cream than ice creams, making them a light, airy snack. You can enjoy them in traditional chocolate and vanilla flavors, but also in specialty ones like coffee, mint, and raspberry!
Stomach grumbling yet? We know ours is! Maybe your next summer "to do" will be to taste-test all these amazing ice cream flavors — it'll certainly make this summer one to remember!