Decor
Already Ready For Halloween? Three Black Pieces For A Spooky Style All-Year Long
On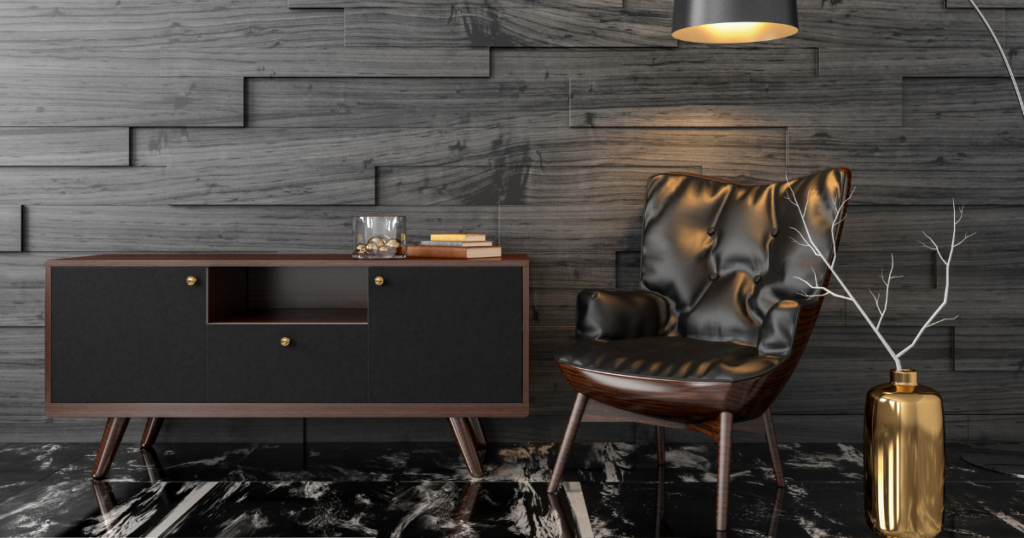 Black is the new black, and in the furniture world a classic that is here to stay. With the spooktacular fun of Halloween right around the corner, let's opt for a new black accent to celebrate this sweet occasion and beyond. So grab your favorite ghoul, hop on your broomstick and head on over to Marlo Furniture to get something blackishly new. It's the perfect occasion to let your inner designer come out to play. No tricks here, just sweet new furniture treats.
Back In Black Sofa
This beauty is a stand out in any decor crowd. Don't let the Marlo Furniture's Darcy Black Sofa's curvy lines, soft inviting fabric, and amazing quality scare you away. This black beauty creates the focal point for any space. Throw a few Halloween pillows on each side, step back and screech with delight. Then, after Halloween is over, welcome November with some lovely autumnal colored pillows.
Bewitched Bench
This gorgeous Valencia Bench will cast an irresistible spell on you. This high quality matte black bench features eerily beautiful pewter highlights and timeless design. It's the perfect spot an entryway or busy family room. It might be bewitched for Halloween, but this magical bench will offer you effortless options and style throughout the entire year.
Eerie Entertainment Center
Scary movies are always the way to go on Halloween. Marlo's basic black Mallacar TV stand is perfect for dimming the lights, popping some popcorn, and turning on a thriller with your favorite peeps. It's also as wonderfully functional as it is fashionable. The television sets on top and the shelves underneath eerily showcase spell books, wizardry, and other creepy accents. 
Black furniture is a classic that fits into any decor style. Look to Marlo Furniture for furniture and other home accents that will magically fit into your lifestyle for spooky style all-year long.