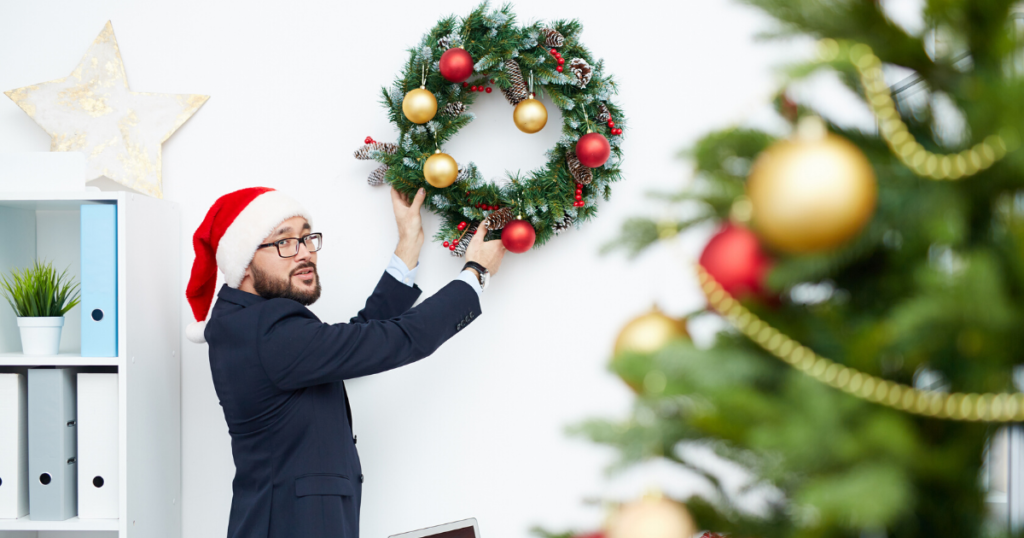 The holidays are full of celebration, excitement and decorations, all the wonderful decorations. Decorating your office is somewhat different from your home because you not only want to be sensitive to your colleagues but also maintain a professional-looking workspace. Here are some creative holiday decorating ideas for your office.
Keep It Balanced
Balance is the key to the perfect decorations. Take a minimalist approach and complement your existing office decor with a touch of festivity. For example, dedicate a wall in your office for a holiday wishlist. Use a bulletin board or hang a big picture frame. Surround it with ribbon, garland, and greenery. Invite colleagues and even customers to either write their gift wish list on a white post-it-note or postcard and hang it on the wall. This could also serve as the central location to hang holiday cards and where colleagues can learn more about each other. 
Create a Tradition
Create a "Decorate Your Door" competition with a twist. Everyone in the office is invited to design the most creative wreath to either hang on their door or on a wall inside their office space. The theme could be something related to your business. Everyone votes for their favorite and the wreath with most votes wins! The winner receives a trophy to display in their office. This new tradition could be repeated each year using the same "traveling" trophy. This creates festivity and excitement in the office while decorating the space at the same time.
Establish a Theme
Establish one theme that everyone follows to coordinate the overall office decor. Some examples are vintage, red and green, old-fashioned holiday, or bring the outside in. Everyone could bring something from home, decorate their own spaces, or a decorating team could be responsible for the decor.
If you are looking for more holiday inspiration, stop by Marlo Furniture for creative gift giving and festive decorating ideas.