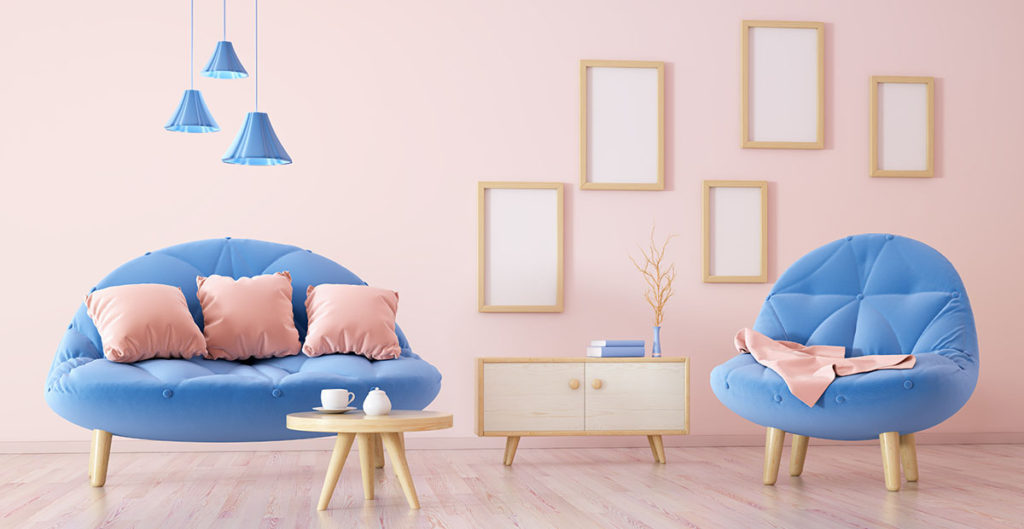 Summer is finally here and we can put behind us the gloomy days of winter. Days are longer, the sun is shining brighter, and all the trees and flowers are in full bloom. It's only natural to want to make everything around us look bright and new, too. Here are some of the top new decor trends that can help make your indoors bright.
Ice Cream Colors
Few things have as much affect on your mood as color, and the summer's trending colors are beautiful, bright ice cream shades. Choose your favorites and mix and match for a unique style, with colors such as:
bubblegum pink
pistachio green
lemon
peach
and many others!
Nothing fits better with summer than ice cream. You can paint a wall with multiple colors and then decorate with matching accessories, like throw pillows or other decorations.
Ceiling Statements
The focus has been on walls for too long, leaving the entire ceiling space empty and boring. One of the hottest new trends is decorating the ceiling. Using paint, fabric and plaster, you can create a bold statement or just a welcoming design. You can also hang up other decorations or frames, or mount decorative tiles.
Patterned Plants
Pinterest predicted this new trend when it reported a more than 500% rise in interest. Patterned plants are increasingly popular in all kinds of homes, from small apartments to large, luxurious houses. One favorite is the rattlesnake plant, known for its alternating pattern of light and dark greens with deep purple undersides. Easy to care for and grow indoors, patterned plants will help you bring the best parts of the outdoors indoors.
Updating your home with these new trends can be quick, easy and relatively inexpensive. Your new makeover will make you feel glad you went through the transformation as you feel inspired every time you look around your home.