Decor, DYI & Tips
Cold Weather Is Here! Pick The Best Throws To Warm Your Home
On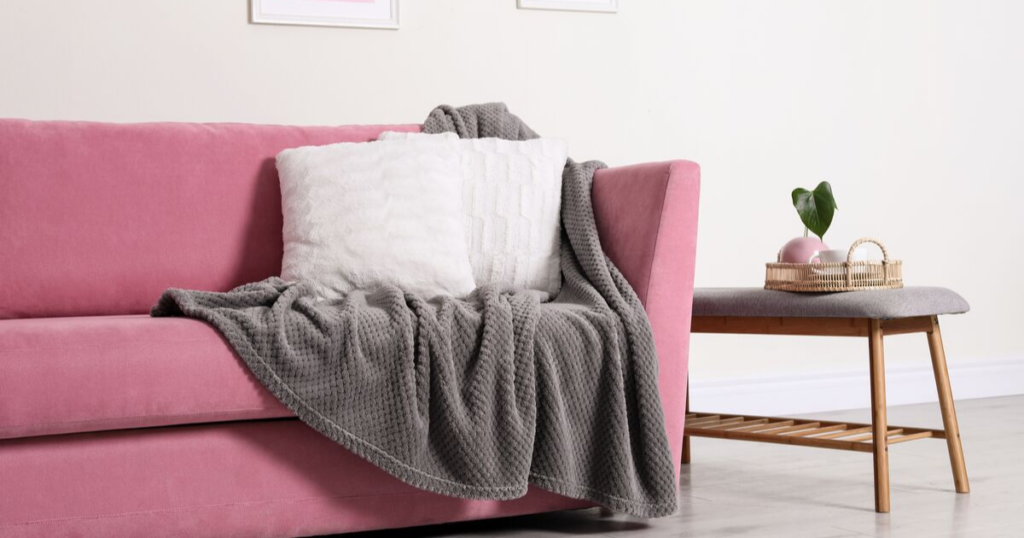 Cold weather is coming! At this time of year, no home decor is complete without throws. Throw blankets add a touch of class and comfort to any home living room or bedroom. If you're choosing throws for your home, these tips can help.
Know Which Materials Keep You Warm
Not all materials keep people warm. Knowing which materials are warmest can help you choose the right winter throws for your house.
Wool is a natural material that is known for its warmth and weight, which makes it perfect in winter. The best wool throws will not be scratchy. If you're buying a blanket from a brick-and-mortar store, touch the wool before making your purchase. It should feel soft to the touch.
Fleece, like the Romeo black throw, is another winter-weather material that is soft and warm. It's also light-weight, so it keeps you warm at night without creating an uncomfortable weight on the bed. 
Faux fur, like the Bethany ivory accent throw, is another warm-weather material that creates the ultimate luxury on a cold winter night. Pair faux fur with a Marlo faux-leather couch to create traditional, upscale style.
Test Out Textures
Texture makes a big difference in a throw. The throw you choose should be soft and pleasant to the touch. When shopping for your throws in person, touch each one to get the softest and most pleasing material.
Don't Forget Colors
Winter colors tend to be dark and rich. Deep reds, royal blues, and chocolate browns are common winter and fall colors. When selecting a color for your winter throw, it's also important to consider the color of the room around you. Match the color of your throw to your bed or sofa to pull the room together and keep it looking its best. 
This is the time of year to buy your winter throws. To get started, visit Marlo Furniture to view our selection of soft and warm throws for the coming months.