Decor
Create The Ultimate Summer Outdoor Patio Space
On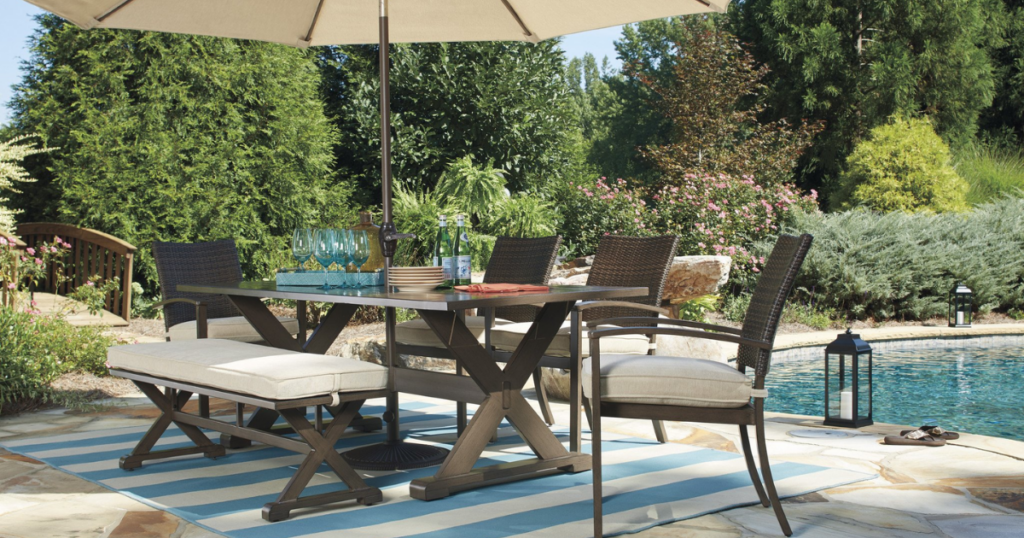 Warm weather and bright sunny days are here! Enjoy the summer weather and time with family by turning your outdoor patio into the space you have always wanted. Plush seating, games for the kids, and a nicely grilled dinner are just at arms reach.
Fire Pit Table & Seating
One of the best memories of summer for all ages is sitting around a fire. Rather than trying to build a campfire in your backyard, simply utilize this firepit table. You can safely enjoy the flames and spend time with family without all of the hassle. The matching seats with comfortable cushions make this set irresistible. 
Farmhouse Chic Seating
Wicker and comfort upholstery come together to create a perfect farmhouse chic outdoor set the whole family will love. It boasts enough seating for everyone to pick their favorite spot under the umbrella.
Upcycle Style, Effortlessly
The upcycle style is incredibly trendy, but also quite time-consuming. If you have been wanting a piece of furniture that fits this style, you can end your search here. The faux wood looks authentic and brings a rustic feel to your new outdoor furniture. Better still, the table features a fire pit that comes with battery-operated adjustable controls.
Whatever your taste, intended use, or budget, Marlo Furniture has something for everyone at our showroom. Shop our online collection or stop by today!