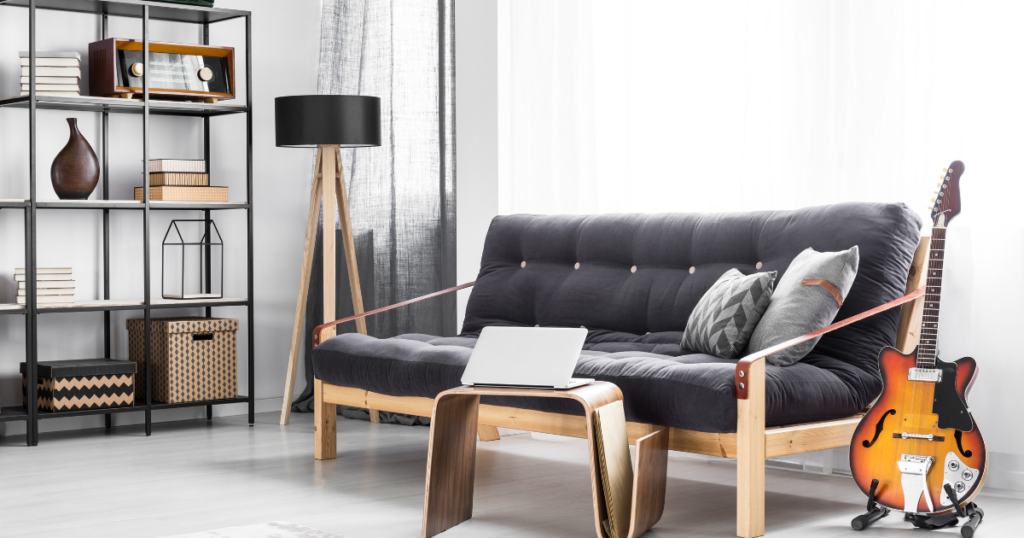 Everyone needs a space to call their own. For dads, there's no exception. When it comes to the ideal "man cave", they come in all different shapes and sizes, from a garage to a basement hideaway to a dedicated room within the home. You can even carve out some space from what you already have. It gives dads the freedom to get away, relax, and express their true self. Here are four essentials to consider when building your own little home retreat:
An Entertainment System
A good sound system complete with a large-screen TV is ideal for hosting parties for sporting events. However, if sports are not your thing, or they just enjoy listening to music or watching movies with the family, a large flat-screen TV and stereo in an entertainment center are perfect for storing movies and favorite LPs.  
A Comfy Recliner
There are certain man cave décor basics that are crucial, and one of those items is a big, comfy recliner. Great for relaxing while watching sports, but also just as welcoming for making client calls, doing work on the laptop, or taking a luxurious nap.  
A Mini Bar
If you enjoy a brew or cocktail, having a bar will eliminate the need to walk upstairs or across the house in order to get a cold beverage. Having your fave cocktail spirits on hand and a craft beer or soda in the mini-fridge is welcoming when the guys come over, but also comes in handy for parties or family gatherings. Even if you don't opt for a full bar complete with a sink and barstools, a dedicated bar server with wine storage and a small fridge are some things you will love.  
Personal Touches
Making that space unique by adding personal touches with thoughtful gifts will make any dad feel even more at home. Showcase tournament trophies or sports memorabilia on display shelves or in cases. From wall art to lighting, and even the pillows, the man cave should reflect your design aesthetic and make you feel welcome and relaxed.