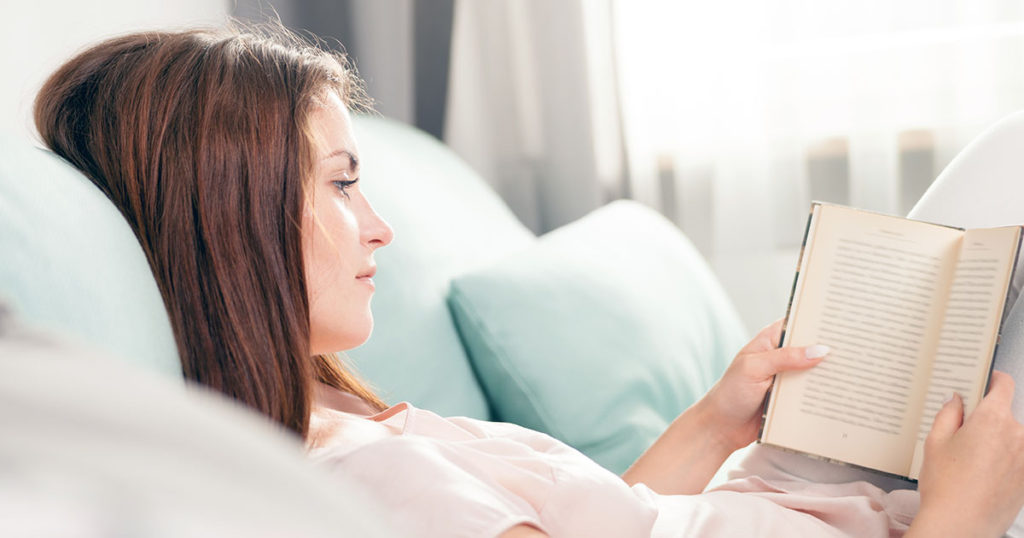 Research has shown that reading for pleasure can reduce stress. Our daily lives are stressful and stealing even five or ten minutes for ourselves can ease tension, reduce anxiety, and even help you sleep better at night. Create the perfect reading nook in your home, open a book and escape!
Find the Right Place
Choose a quiet corner in your home. You won't need a great deal of space, any empty corner will do. Find a spot that will accommodate a comfy chair, a lounge chair, or loveseat (in case you'd like to nap and read in your nook), and a bookshelf. If you have a smaller space, consider adding a built-in bookshelf, so you'll never have to go searching for your next great read!
Design For Comfort
Add some soft materials. Choose a warm, handwoven throw blanket to make the nook cozy. Add some overstuffed, striped throw pillows in complementary colors, or even recover your chair or loveseat in a soft, faux fur or other soft fabric. Find materials you can sink into and really relax in. Choose a chair or loveseat that feels good to the touch, match it with throws and pillows that will complement your personal décor, and see how restful the room becomes!
Personalize Your Space
Decorate with pictures or wall hangings that make you smile. Family photos, art you love, or even pictures of your favorite animals will brighten the space and help you relax every time you see them. Your space should be inviting, but it should be yours. Select pieces that are special to you; this way, every time you enter your space you will immediately feel relaxed. Perhaps even add a plant or two.
A reading nook is the perfect place to relax after a busy day. Use these tips to create your own private space, one you'll always enjoy retreating to when you need a bit of a escape!