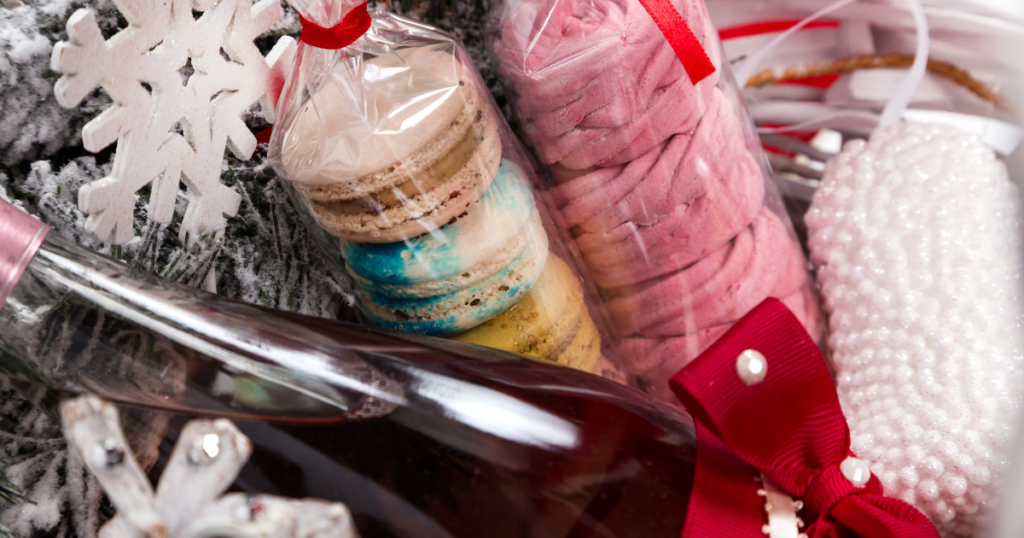 Is someone in your life a food aficionado? Give them a gift this holiday season with different ways to fill their hunger for amazing food. Find out what satisfies their taste buds and surprise them with something they will certainly appreciate.
Bouquet of Snacks and Beverages
This is by far the simplest, most affordable gift for those on a budget, depending on what amount of money you want to invest. You can settle for premade gift baskets at your local grocery store or make one yourself for a more personal touch. Cookies and hot chocolate will be a great combo for a more traditional holiday winter snack. More of a fruits and nuts lover? Not a problem… fruits and nuts such as mandarins, pomegranates, and pistachios should be at or near peak season. And for wine lovers, a basket filled with their favorite bottles will do the trick. The possibilities are endless! Just be mindful of what their dietary restrictions are before doing so.
Gift Cards to an Exciting Restaurant
Does your significant person love eating out? Offer them a gift card to an exciting restaurant that they may have never tried or would love to revisit. Nando's Peri-Peri has some delicious Portuguese-style chicken, while Jaleo offers wonderful Mexican tapas. Does the restaurant you have in mind not offer gift cards? You can create your own and make suggestions on where they should eat.
Plane Tickets to Their Favorite Country
Ok… hear us out. While this may be one of the more expensive gifts, your food lover will absolutely love it! Find out what their favorite genre of food is – whether it's Mexican, Italian, or Thai – and get them plane tickets so that they can explore that part of the world. If affordability is an issue, be on the lookout for some excellent flight deals -just be careful not to compromise your food lover's ability to enjoy their travel. They can chow down on street food in Singapore or drink red wine in Nice, France. This will be the ultimate experience for any food lover! And if they themselves are on a budget, they can learn a thing or two from learning how to budget their travel.
Holiday shopping can be stressful, but depending on what your significant person's interests are, it may not be so bad after all. After settling on a budget, you can get as creative as you'd like like with your gifts. Keep these tips in mind and you will most certainly fill your food lover's hunger this holiday season.