DYI & Tips, Holiday
Egg-citing Displays: Seven Ways to Decorate Your Eggs for Easter
On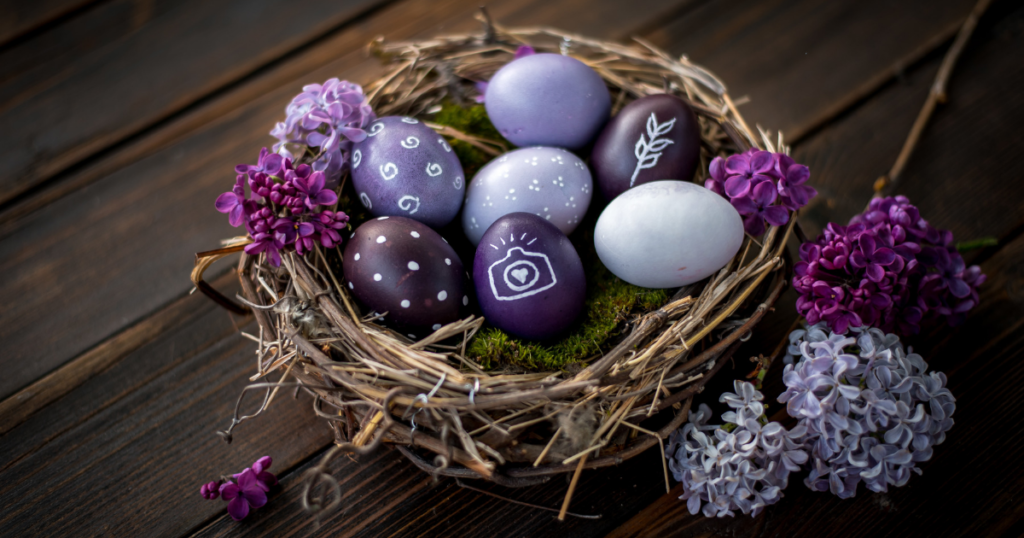 Easter is coming and you know what that means: have your baskets ready because we're going egg hunting! Feel free to either fill in some plastic eggs with some delicious sweets or add some sophistication by decorating real ones. If you choose the latter, here are a few ways to make your eggs festive and colorful:

Typography Eggs
Be loud and bold by adding fun messages to your adorable eggs. Make your eggs resemble that of Valentine's Day candy hearts.

Confetti-Filled Eggs
Want to have an explosive Easter? Empty out the egg's contents and fill it with confetti for an Easter that will rain sparkles.

Farm Animal Eggs
Ready to pig out? Or are you a chicken? Embrace the origins of your eggs by dressing them as cute farm animals. Dress them as a cow, chicken, rabbit, pig, and many more!

Naturally-Dyed Eggs
Ditch the paint and go natural by dyeing them with some fruits or vegetables. Parsley will give you a glowing green hue while blueberries will turn your eggs into, well, a giant blueberry!

Galaxy Eggs
Make your eggs out of this world by having them resemble the night sky. And who knows; it might hatch into something that's also out of this world!

Floral Eggs
Make good use of your floral garden by decorating your eggs with the flowers that you grow. They will give your eggs a 3D pop that will welcome spring.

Marbled Indigo Eggs
Give your eggs a regal appearance by having it resemble fine china. And while this DIY asks for indigo nail polish, feel free to instead use a different color for a more personal look.