Decor
Embrace Your Exposed Brick Walls
On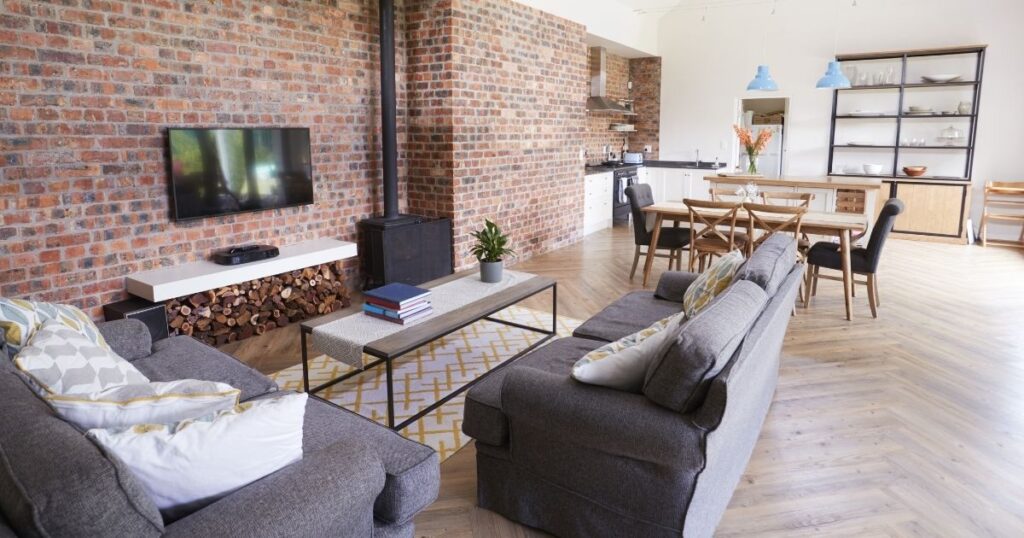 Exposed brick walls offer a casual and modern touch to any room. Today's trend of repurposing and transforming something old into something new goes hand in hand with this rustic, welcoming interior design. So whether you are renovating an old home that has existing exposed brick walls, or updating a room with a brand new brick wall, there are many ways to add style and a fresh look to this old favorite.
Display an Art Collection
One of the most effective ways to enhance your exposed brick walls is to use them as a canvas to hang an art collection. Even if your artwork is of different sizes, shapes, and colors, the brick will bring the entire look together. Mix framed art with canvases, personal photographs, children's artwork, mirrors, clocks, and other pieces creating a masterpiece of your very own.
Accent with Wood Furniture
Exposed brick is usually a beautiful warm red hue that looks even warmer surrounded by wood furniture and other decorative accents. Cocktail tables, end tables sofas, and sectionals with touches of wood will naturally complement the brick. 
Add White for Contrast
If you are looking for a one of a kind contrast that works wonders with exposed brick, consider wonderful white. White and neutral furniture against exposed brick creates instant dimension and a chic, cozy atmosphere. Colorful pillows and throws warm up the room with even more style.
Monochromatic Magic
Create a nod to the outdoors. Bring a look of the outside in with furniture and accents showcasing one color. For example, navy blue and shades of blue are easy on the eyes and create an appealing color next to exposed brick.
The design team at Marlo Furniture is here to help you with more ideas to enhance your exposed brick. "We're here to make it happen!"