DYI & Tips
Finding The Right Mattress For Your Comfort
On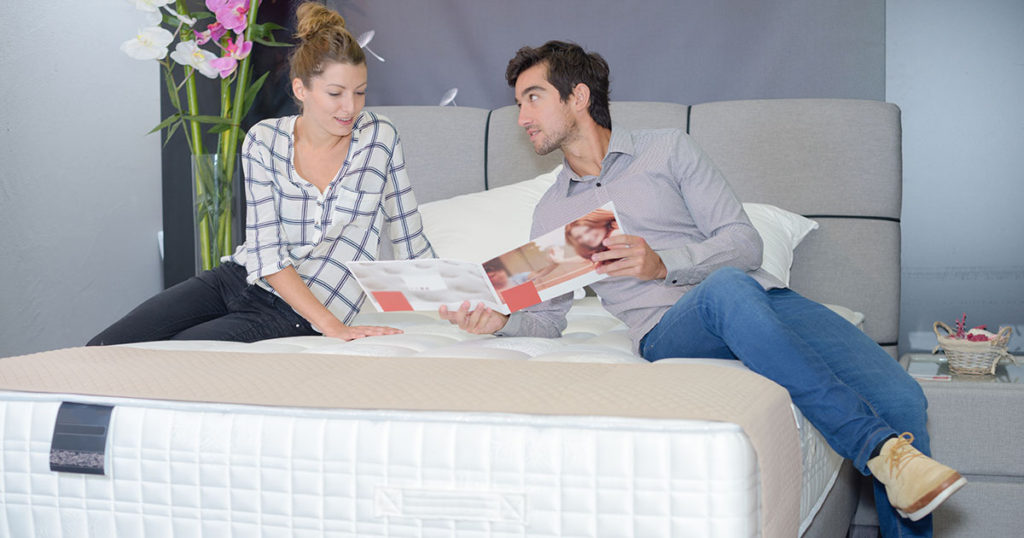 Everyone appreciates the feeling of a good mattress beneath us after a long day. It's important to know how to go about finding the right mattress to get the best night's rest in preparation for the next day. We've come up with these recommendations to help guide you the next time you're shopping for a new mattress.
Know What You Want
It's important to know what you're looking for before stepping inside of a furniture or mattress store. How do you like to sleep at night? Stomach sleepers need something to support their upper bodies. They'd benefit the most from a firm mattress type.
Back sleepers need to keep themselves in natural alignment while they rest. They should look for something more in the range of medium firmness. Side sleepers need their spines to remain straight while resting. They should look for plush mattresses or something with medium firmness for their needs.
Take Age And Physicality Into Account
Are you looking to avoid putting additional pressure on painful parts of your body? You might want to purchase a softer mattress. Keep in mind that many studies show that people suffering from back issues benefit from purchasing mattresses with firmness in the medium range versus one with more padding or at the higher end of firmness.
People with larger frames may also want to opt for a firmer mattress over a plush one. That helps provide an added level of security that your mattress won't give out on you. Make sure to account for the natural breakdown mattresses experience over time.
Test It Out Thoroughly In The Store
Make sure you try out mattresses in the store. You may go in thinking you want one thing and find something else that offers you comfort. Try out your most common sleeping positions to get an idea of how the mattress will react to each one
Stop by one of our Marlo Furniture locations if you're looking for mattresses in Virginia, DC, or Maryland. We've got a wide variety of mattress types to explore.