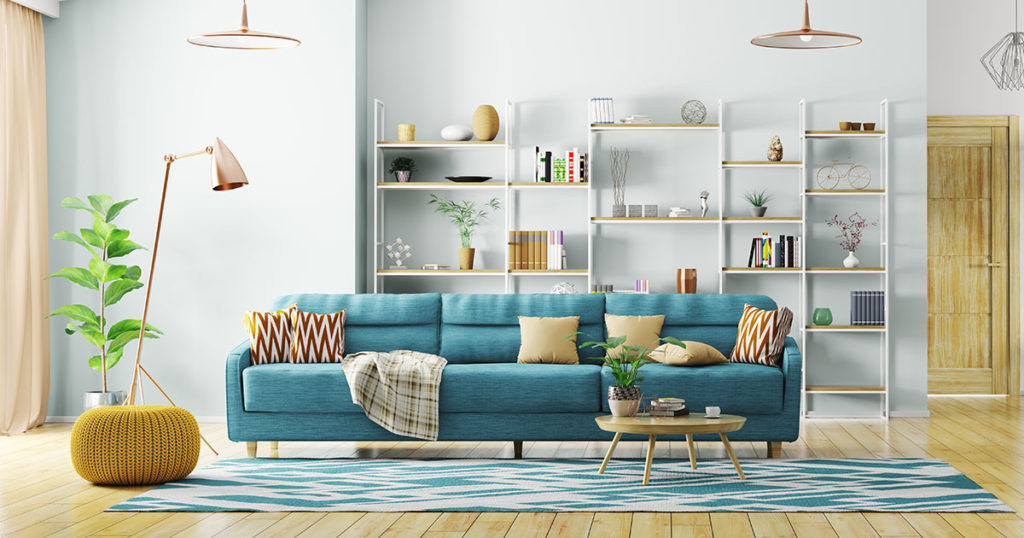 As a bachelor who entertains, your home should reflect your personal style—or the style you aspire to—without sacrificing comfort for you and your guests. It only requires a little planning and making a handful of wise buying decisions. These five tips will help you get there.
See the Big Picture
Before buying anything, take the broad view of your space and current furnishings. Consider what you have now that you can still work with, and what can be added that will provide the most comfort and style for your investment.
Keep it Simple
There is nothing wrong with simplicity. You don't need to over-furnish your home to create a nice space for entertaining.  Spend most of your budget on pieces that serve more than one purpose. For example, a dining table should be high on your list. You don't want your guests holding plates on their lap. A dining table may also double as a desk when necessary.
Heavy on the Accents
Accents like mirrors are relatively inexpensive and can make a small room look larger. Framed art—excluding signed jerseys and beer signs—can make a room more grown-up and impressive. Lamps, rugs, and other décor also can produce a sophisticated ambiance.
Mix it Up 
Choose a few high-quality pieces, such as a nice couch, to go with less expensive elements. For those higher-end items, consider pieces that won't quickly go out of style. If you're going to spend most of your budget on one or two higher-end elements, they should be items you want to keep for many years. Also, consider furnishing your space with pieces made of a different material such as leather, textile, metal, and wood.
Be Book-Smart
High-quality bookshelves—the kind that holds actual books—will warm up a room and impress guests. A bookshelf also provides more a sophisticated focal point than, say, a wide-screen TV.
You don't need a large budget to turn a space into a welcoming, mature space for entertaining. It just takes a little planning and then complementing quality furnishings with less expensive accessories.