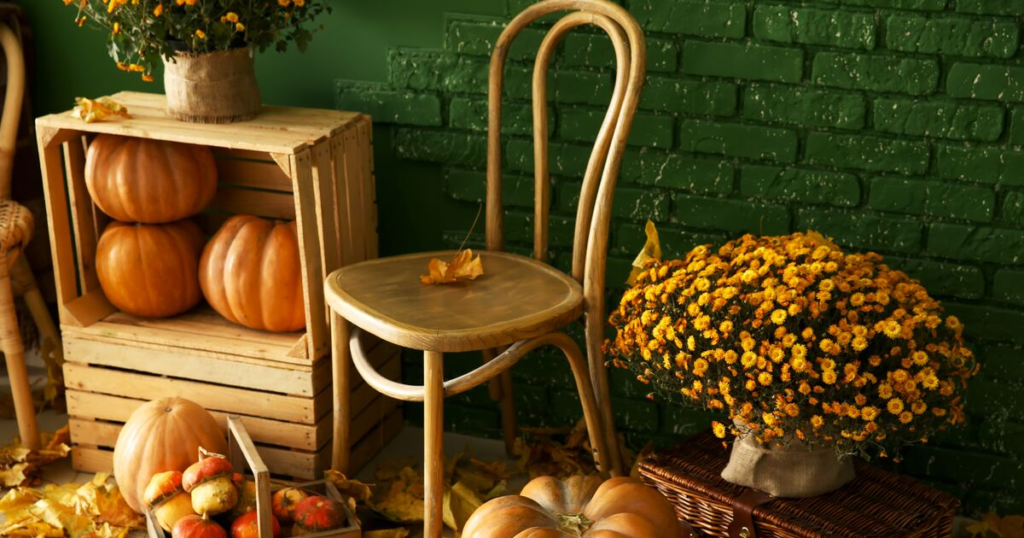 Flowers make a home beautiful at any time of the year, but especially during fall, when days get shorter and temperatures begin to drop. Filling a vase full of gorgeous flowers, as detailed in the blog, All About That Vase: Timeless Tips for Preparing the Perfect Flower Arrangement, can instantly brighten any room during the dark days of autumn. Choosing the right flowers to decorate your home during fall can be challenging, though, as many flowers have already gone dormant for the year. Here are four great fall flowers you can use to bring the vibrant colors and scents of the autumn harvest into your home.
Mums
Chrysanthemums, or mums, are fan favorites when it comes home decorating in the fall. Mums come in a wide variety of sizes and festive fall colors, including an infinite variety of red, orange, yellow, peach, and white shades, and even contrasting shades of pink and purple. Chrysanthemums are inexpensive, easy to find in the fall, and they pair with nearly every other type of flower for a beautiful bouquet.
Zinnias
Zinnias have bright, cheerful blooms that always look like they are straight from the garden, even when they come directly from your local flower shop. Zinnias are fantastic cutting flowers because they feature a bright, solitary, daisy-like flower head on a single, erect stem.
Sunflowers
A tall vase filled with sunflowers brings a taste of autumn into your home. The large blossom and colorful petals add a splash of fall colors to nearly any table or shelf.
Black-eyed Susan
With its golden-yellow daisy-shaped flowers, black-eyed Susan brings bold and dramatic color to your home. Black-eye Susan looks particularly striking when paired with mums and asters.
Arrange your fall flowers in a colorful vase, and place it on your dinner table, end table or nearly any piece of furniture in plain view. Look to Marlo Furniture for the perfect table to hold your autumn flower arrangement. Surrounding yourself with vibrant colors and pleasant floral aromas of fall flowers can bring seasonal beauty to almost any autumn day.