Decor
Furniture for Apartment Living
On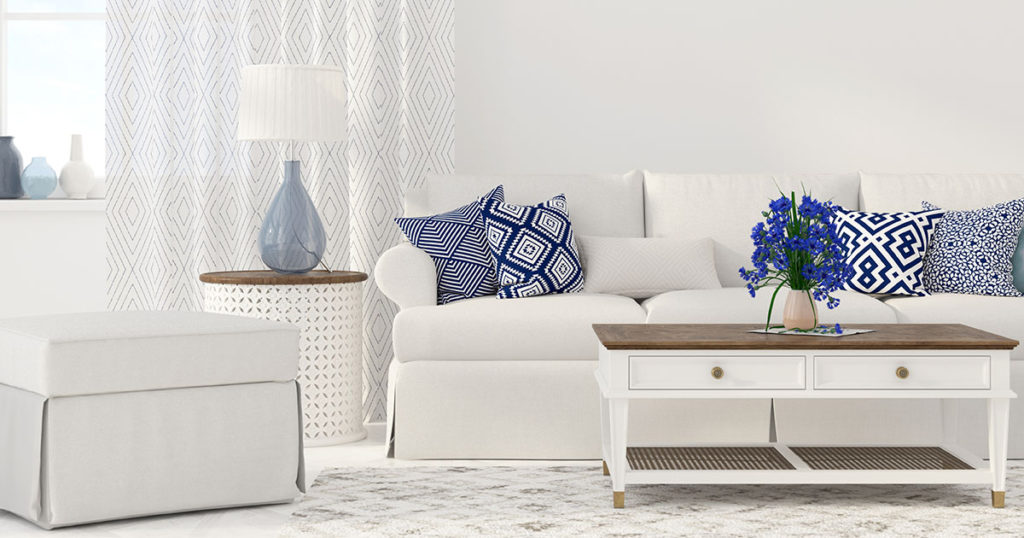 New apartment? New to the DC area? New job? Just married? It's time to update your living space with some modern vibes. A few key pieces can liven up your living space.
Sofas Set the Style of your Living Space
Expect a sofa to last from 7 to 15 years. It's an investment in comfort and style. Sofas come in all price ranges and styles. Spend enough time looking at styles and colors to ensure you invest in a versatile design. Don't get it in a hurry – sit long enough to determine if the cushions are comfortable. Styles vary from designs like the Lawson, the English Rolled Back, to the mid-Century Modern. Choose a neutral color. Add color with throw pillows.
Dining Table Options
One of the first decisions to make is the choice of glass, wood or marble. Glass is easy to care for, and glass can convey an ultramodern vibe. Marble-topped tables offer easy care, come in a variety of colors and table styles, from contemporary to traditional. Solid wood tables offer modern and traditional options. Pub tables can serve dual purposes, from acting as bar space for a party and dining for every day.
Bedroom – Queen or King
The choice between a queen-size or king-size can be difficult. Choosing a queen-size bed might be easier in terms of logistics and expense. Style it with contrasting furniture decor that matches your personality and style. If your bedroom is smaller, choosing a king-size bed with underbed storage is also a great option.
Ask Our Experts
If you're in doubt about what works best for apartment/city living, ask one of our specialists to help you choose. Whether you're going to urban chic or classic comfort, Marlo Furniture offers quality and value.