Decor
Furniture Trends To Look Out For In 2020
On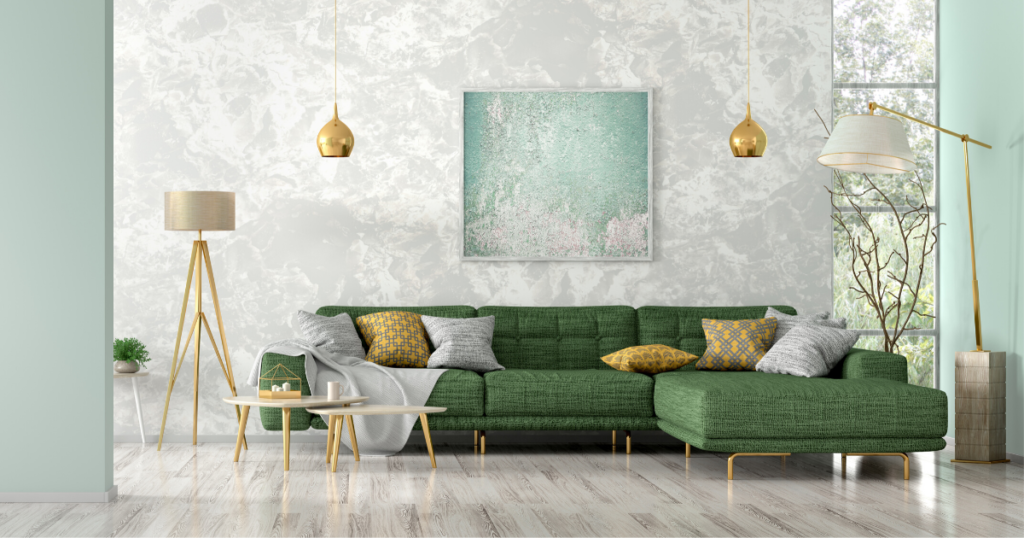 Furniture trends for 2020 are all about creating uplifting warmth in your home. With Black Friday right around the corner, it's the perfect time to add a touch of modern decor to your space. Here's a look at four furniture styles that are trending today.
Shades of Green
Furniture that evokes nature is big for 2020, which means a sofa upholstered in an earthy shade of green is ideal for renewing your living room. From pale pistachio to deep forest green – variations of this serene color inspire vitality while bringing an inviting ambiance to your home.
Bleached Wood
Does your bedroom need a refreshed look that's stylish and contemporary? Furniture made of bleached wood is popular for 2020 as it evokes an airy, natural appearance. Bleached furniture easily blends with your existing decor, and it has a casual style, making it ideal for a den or media room. With its light color tone, bleached wood furniture also helps to open up smaller spaces such as a reading nook or a spare bedroom.
Luxurious Fabrics
Furniture upholstered in velvet is trending for 2020, as is boucle, which provides a rich texture and a traditional look. These luxurious fabrics offer a vintage charm that brings elegance to any interior space. Best of all, they're soft to the touch and inspire comfort. Since the color green is also a trending look, a velvet loveseat in a relaxing sage tone would be ideal to update your decor.
Curved Lines
For 2020, furniture with rounded edges is in vogue – a look that brings to mind '80s-style designs. A sofa with a curved back, for example, adds sophistication to your room. Furniture with unique rounded shapes, such as modern versions of a wing-back chair, is popular for the upcoming season.
Black Friday is almost here! Make the most of this year's sales by selecting quality furniture that brings both a warm look and fashionable flair to your home.