DYI & Tips
How To Include Candles Into Your Home
On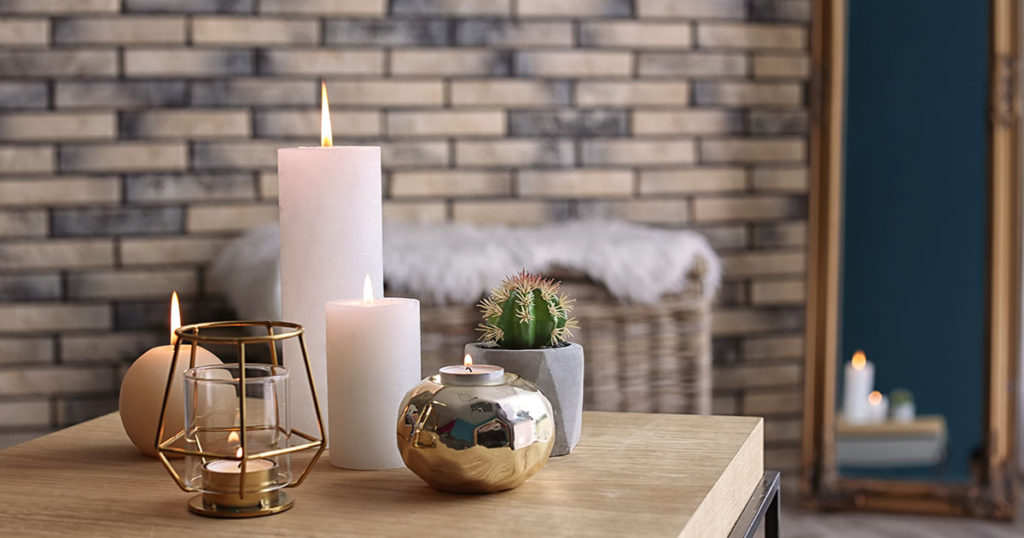 Particularly during the chillier seasons, candles are a great way to bring a little bit of warmth, color, and life into your home – but not all candles are created equal. They need to be well-suited to their environment, evoking the mood and the energy that you're going for. Here are some tips to consider when searching for the perfect candle:
The Scent
A scent should elicit a specific feeling or a mood from the people in a room. For example, for more lively and energetic spaces, choose fruitier and sweeter scents.  Or, if you're trying to create a more grounded and relaxing atmosphere, opt for woody and darker smells. Have some fun with your scent selection: holiday-specific scents are not only great additions to thematic decor, but they also put people in the mood for the holiday season! Pumpkin pie and cinnamon scents trigger Halloween and Thanksgiving excitement, while peppermint and pine will immediately bring out that Christmas spirit.  The possibilities truly are endless!
The Shape and Size
While candle shopping, it's easy to choose a candle simply based on its scent. While important to the atmosphere you're trying to create and enhance, a candle's aroma is not the only aspect that you should consider. It's important to think about how a candle will fit in with the other pieces, accents, and decor in a space.  Want to put tealight candles on a long dresser? Pair them with a stylish candle holder and compliment the setup with other small accents; or, place them in a long row across the middle of the dresser. For larger pillar and jar candles, highlight their contributions to a room by isolating them as focal decor points or choose to place them in a candle holder that's appropriate to their size.  
The Placement
In terms of functionality, place your candles in a location where their scent and light are optimized. Consider highlighting them on a nightstand, the center of a dinner table, or the corner of a desk.  Lastly, for your safety and the safety of your family and your home, keep all candles a good distance away from flammable items, such as curtains, blankets, and plants, and out of reach of young children or pets.  You want your home to light up the mood, not light up in flames.