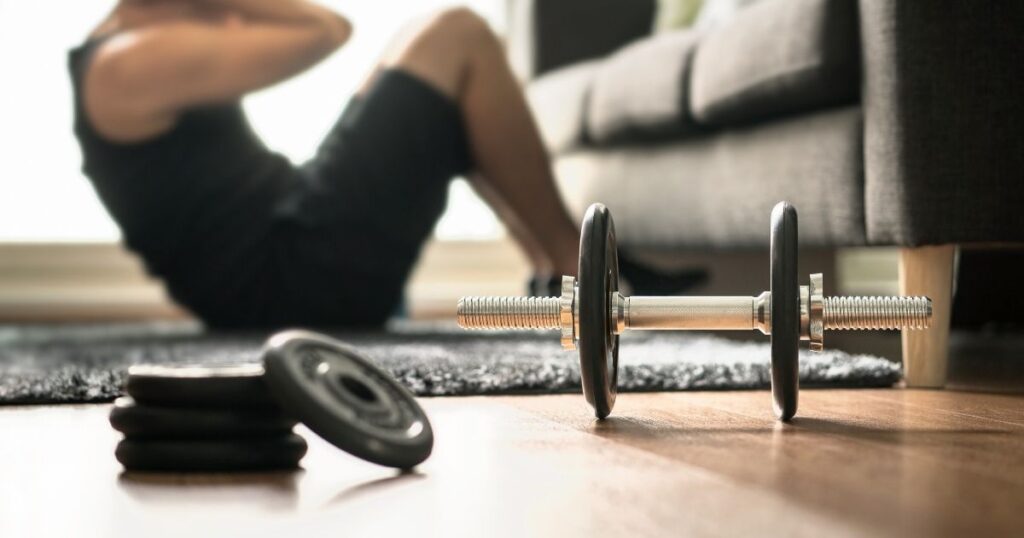 Can't get to the gym or would rather work out at home? No problem! Take a look around your home and you'll see how your furniture can help you get fit and stay fit. Put on your workout clothes, grab a bottle of water, and create a temporary spot in your home that is perfect for a workout.
Select a Roomy Spot
Designate one room in your home as your workout zone. It should have plenty of floor space, easy to move furniture, an entertainment center to play music or workout videos, and convenient storage for a yoga mat, free weights, and other workout gear. A closet, dressing bench, or even under your bed are all convenient and doable.
Create a Workout Routine
Getting into the habit of exercising, especially at home can be one of the biggest obstacles to a successful workout routine. Schedule and record your workout schedule into your calendar just like you do work meetings and other scheduled events. Then, inform your family members so they know you are not available and will be exercising. Invite them to join you!
Recruit Furniture
Your furniture can double as workout equipment. These are three of many exercises to get your started. First, sit down on the floor and place your feet under the sofa for sit-ups. Next, clear everything from the cocktail table, sit down on the table with your hands next to your hips for backward push-ups. Third, find a chair with a sturdy flat surface, stretch your arms in front of you, sit down on the chair, and quickly stand back up. Repeat multiples of each exercise and you'll get stronger every day.
Log the number of exercise reps into a diary and reward your successes with a big workout at home pat on the back!