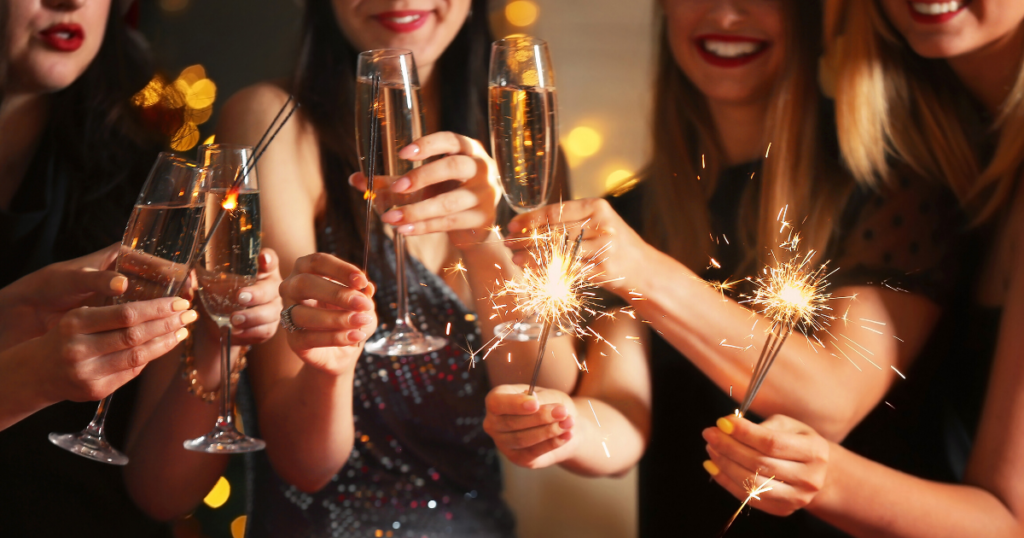 Three, Two, One! Happy New Year! Ringing in the new year can be extra special when your family and friends gather at your home. Here are 4 tips to help you plan the best New Year's Eve Party ever!
Choose a Theme in Advance
A theme is a great way to get everyone in the mood and excited for your party. It will also help you plan your invitations, decor, food, and party activities. Some themes are a black and white theme, a Hollywood Glamour or a sleepover theme This creates advance excitement for the party. 
Create a Guest List
The number of guests that you invite will depend on how much space you have, your budget, and the time you have to get all your details together. For example, you might be able to invite more people to a cocktail party or big bash where guests come and go throughout the night. If you are planning a more intimate formal dinner, you should invite fewer guests.
Cheers to a New Year!
New Year's Eve celebrations usually involve alcoholic beverages and a champagne toast at midnight. Make sure you have both alcoholic and nonalcoholic sparkling beverages available for your guests. 
Set the Party Mood
New Year's celebrations should include party hats, noise-makers, sunglasses, glittery hats, strands of beads, and stacks of fun supplies. Create a celebration basket or table that includes all of these items, so guests can dress up and join the fun.
Decorate for Festive Fun
Go over-the-top with decorations including balloons, streamers, string lights, candles, disco balls and Happy New Year signage throughout your home. Display a chalkboard and chalk pens and ask guests to share their New Year's resolutions. 
This is a great time to visit Marlo Furniture and find furniture and home decor inspiration to ring in a beautiful new year.