Decor
Just A Fad? Three Home Decor Trends That Are Here To Stay
On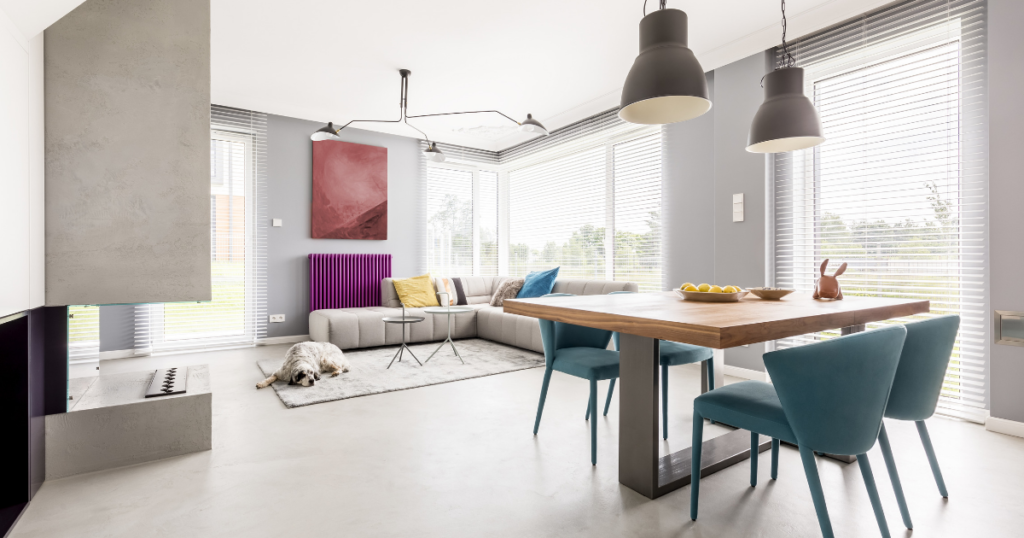 More often than not, design trends come and go. With that being said, good taste is always in style. How does one separate a trend from a style that may very well be labeled as timeless? Let's take a look at a few design elements that we believe will be around for many years to come.
Open Floor Plans
In today's design aesthetic, it often seems that walls are talked about as a negative element. Watch any design show and within the first few minutes the hosts are talking about which walls need to come down to allow for an open floor plan. Here is why so many people want an open floor plan.
The main appeal of an open floor plan is that by creating an open space, natural light is allowed to flow freely from one area to the next. An open floor plan simply makes your home feel larger and less constrained.
In harmony with the need for an open floor plan is often a desire for larger or more numerous windows to be added to the home to accentuate the effects. The desire for natural sunlight and along with a feeling of expansiveness is not likely to go out of style.
White Quartz Countertops
You may have noticed how many home remodels feature kitchens that have white quartz countertops. The reason this has likely become so popular is that it gives the kitchen a clean and fresh look. Gone are the days of dark colors on kitchen counters. Light kitchen counter tops compliment natural light flowing through the kitchen, making the space feel light and airy.
Another reason white quartz countertops work so well is because you can easily add pops of color elsewhere to create points of interest throughout the home. When you add bold accent colors in other areas, a white quartz countertop won't ever clash with them. Having white quartz countertops actually brings out the other colors within the space.
Natural Wood Elements
Having natural wood elements throughout the home is another trend that we don't foresee going away. When it comes to natural wood accents today, it almost seems that the rougher the finish, the better. The older and more weathered the piece looks, the better it brings out complimentary elements surrounding it.
Having eco-friendly, recycled furniture inside of your home is aesthetically-pleasing and environmentally-mindful at the same time. Along the same lines is having a piece of furniture that serves dual functions. For example, having an antique storage chest that doubles as a coffee table. The idea is that each piece of furniture that graces your home is able to serve several purposes. This is something that will always make sense.
Some design elements are timeless, for a reason. When something makes sense, why change it? Good design is labeled as such because of the way it makes you feel. When these positive feelings combine with usability and true function, a successful design element is the result.