Decor
Kids Leaving The Nest? Transform Their Bedroom Into Something New
On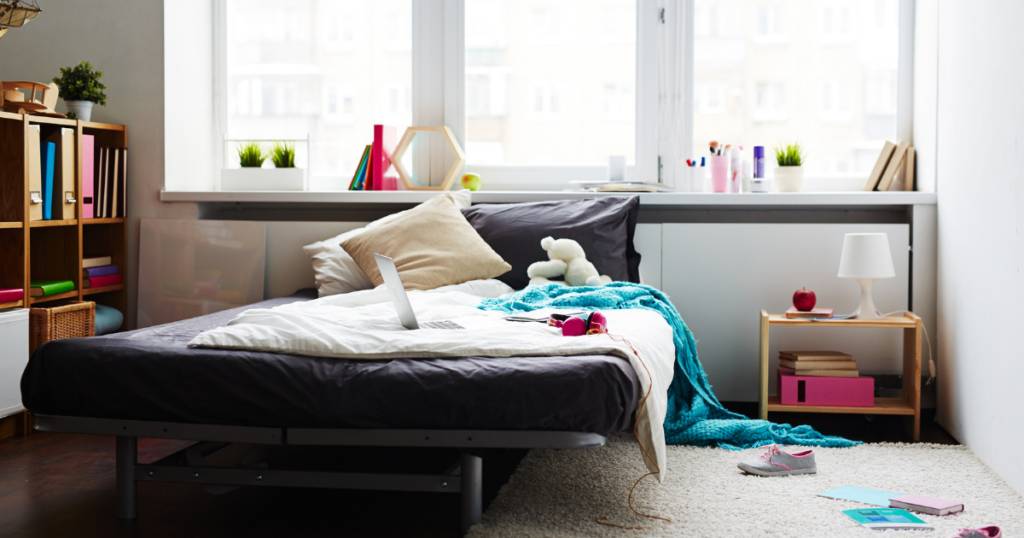 Imagine that last child has flown the coop, and you're left with a room full of stuffed animals or sports trophies. Unless you want to maintain it as a shrine, it's time to transform it into something more practical. Consider these suggestions and imagine what that space might become.
Home Study
Even if you don't run a home business, wouldn't it be nice to have a place for your laptop, printer, books, and writing materials? Set a desk on a corner or face it out the window. Use bookcases and desktop hutches to store odds and ends that have been clogging kitchen and master bedroom drawers. Position a rocker or recliner in a corner as a guest chair or for your own relaxation. 
Media/Entertainment Room
Hang a TV, surround it with an entertainment center, and set up some plush chairs and a reclining sofa. Include side tables for popcorn and drinks. Put up some movie or sports-themed posters, and make your house the go-to spot for the big game, whether it's football or Game of Thrones. You might even install a wall shelf for your child's old trophies.
Hobby Room
Whether it's scrapbooking, painting, model-building, or crocheting, take that pastime out of the basement and spread it out. Replace the bed and dresser with tables and shelving and adorn the walls with artwork that reflects your passion.
Grandchildren's Room
You may not yet have those delightful youngsters, but there's nothing like a room to call their own. Low shelving and storage units provide a home for toys you spoil them with. Add a small TV for Disney shows and cartoons and include a daybed for nap time.
These are just a few of the possibilities. Maybe you'd rather have an exercise room, a library, a book club meeting room, a man cave or a she-social room. Make your home work for you in this new chapter.