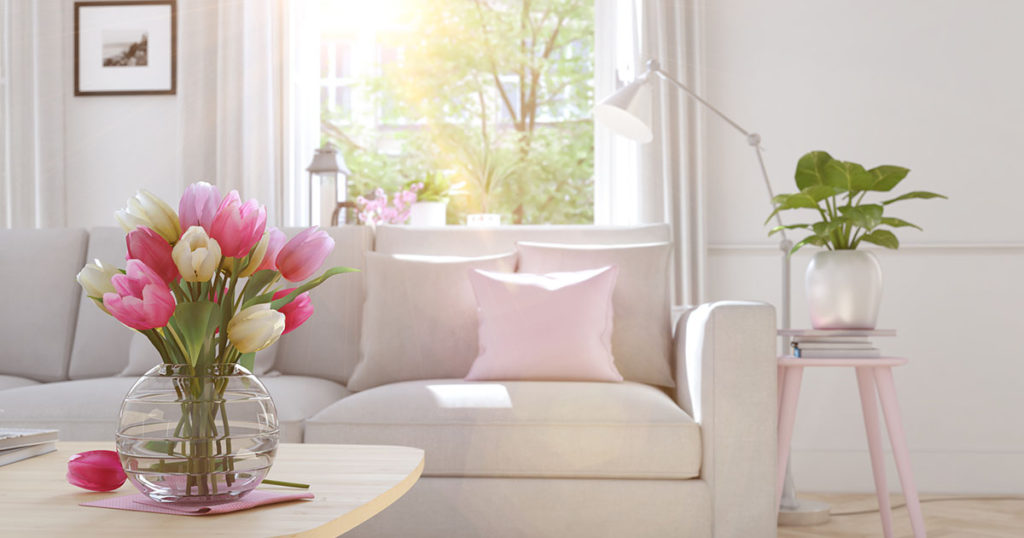 Spring is the season of new life or renewal, both literally and figuratively. There's something about the season that makes us want to break-up with the old and try something new. And there's probably no other place this is done more than within the house. Complementary of spring cleaning, changing up your home decor has a reinvigorating effect after a long winter. This spring season, there are three home decor trends you don't want to miss out on.
1. Whimsical Industry
The industrial look is popular. Concrete and steel decor keeps gaining in influence. It's not a heavy, masculine look, but more like a whimsy, clean angled look. Accent a room with a metal lamp or aluminum potted plants to effectuate this trend in your home. It can balance a room with heavy furniture or add effect to a room limited in style and decor.
2. Herbariums
Bringing the outdoors in, but in a way you need not bother with the upkeep, that's what this trend is all about. Because who has the time for watering plants when you have a whole lot of living to do inside your home? Dried flowers and pressed fern leaves preserved between glass in picture frames are pretty popular this season as well are herbarium prints or wall art. They are an easy way to brighten up or enliven space without the hassle of dirt and water.
3. Terrazzo
Terrazzo is a confetti like pattern and it is about to explode this Spring season. From all sorts of designs and colors, Terrazzo is making its way into pillow designs, wallpaper, and ceramic tiles for countertops. Because of all the unique designs and combinations of color, terrazzo can complement any home and any room regardless the style of furniture or color patterns.
So, if you are looking to accent your home this Spring with what's trending now, then you might want to consider the industrial look to balance and calm any of your rooms, or try leaf-printed pillows for the sofa to bring a feel of the outdoors inside, or brighten your walls with Terrazzo prints to make rainy days a little less dreary.