Decor
No Beach? No Problem! 4 Decor Pieces For The Beach Home Look
On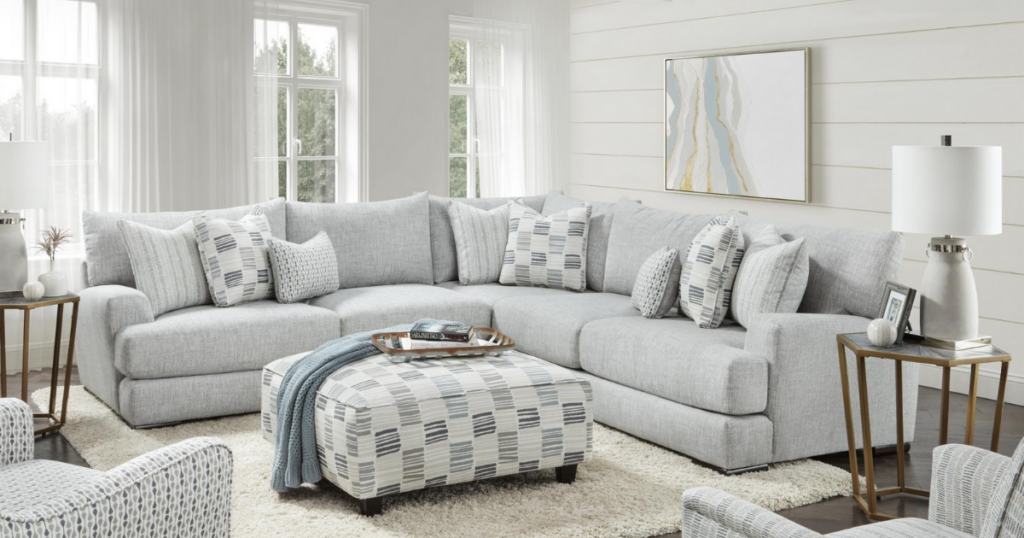 Summer always seems to come and go too quickly. The memories of salt air and sandy feet as a kid and adult are warm and fun to reflect on. Fortunately, you don't have to worry about the season flying by. You can bring the taste of summer and beachy waterfronts into your home all year long.
Reflective White Sectional
After a long day in the sun and near the water, collapsing on a comfy couch and sinking in is one of the greatest feelings. This white sectional feels as bright and warm as the sun. The white color perfectly accents wooden furniture and pairs nicely with nautical designs.
Summer Sipping Wine Cabinet
A warm day near the beach calls for a glass of chilled fruit wine or two. Bring back the memories of your favorite summer days throughout the year by storing your favorite wins in this chic wooden wine cabinet. 
Sandy Swivel Desk Chair
While you're working from your home office, reminisce on the days you sat in the sand without a worry on your mind. This sandy-colored desk chair swivels to provide the ultimate comfort and style.
Outdoor Parade Bar and Seating
Nothing says summertime on a beach like gathering around a fire and enjoying a cold drink with friends. This outdoor paradise bar seating offers seating for up to 6 people to gather around a fire at home and tell amazing stories. 
Even though beach days and the summer season don't last forever, you can keep a small piece of your best days around throughout the year. Bring the taste of the beach and your favorite memories into your home through beach-style decor.