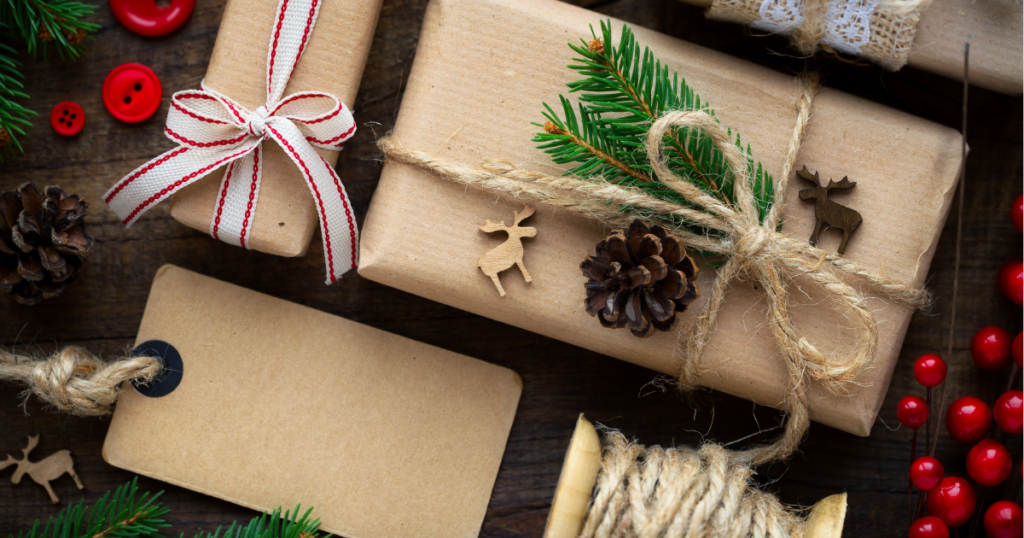 Some people like to wrap their gifts the old-fashioned way: tossed in a box, wrapped in holiday paper, and topped with a bow. But you can easily take holiday wrapping to the next level by adding your own unique style. Here are a few creative ideas to make your gift one-of-a-kind:

What's "in" the News?
You see those free newspapers you get in the mail? Once you're up to date with your current events, give those newspapers another life by using them as wrapping paper. Just be mindful of what news stories you can see on the outside! While you're at it, make newspaper sections like comic strips and crossword puzzles visible for a quirky touch. Besides newspapers, you can also use maps, book pages, sheet music, and many others! Then, tie it off with jute twine to create an overall rustic aesthetic.

Garnishes Aren't Just for Food
Add a sprinkle of style by tying on a tiny, decorative piece to your gift. Start off with some brown kraft paper as your base wrapping paper. Then for a natural aesthetic, incorporate pieces of greenery like fir, spruce, and pinecones. Add a bell or red ribbon to make your gift extra jolly. Want more color? Add some rosemary and pepperberry for a classy splash of red.
You can also add some edible treats as well. Slap on a gingerbread man or a candy cane for a delicious preview for your gift. Just make sure you keep those gifts away from your pet before they get it first!!

Think Outside the Box!
Why do gifts have to be in boxes? Any container can do the job of holding and covering your gift. For something small, cover your gift in decorative tissue paper and slide it into a mason jar. Feel free to be as creative as you want with how you will decorate your jar. For the most minimalist look, place your gift in a brown paper bag and add a cute holiday message on the bag.

The holidays are the perfect opportunity to unleash your creative juices for the sake of gift-giving. Have fun with it and you will "wrap up" your year with joy!