Decor, Holiday
Show American Pride At Your Home This July 4th With Decorations
On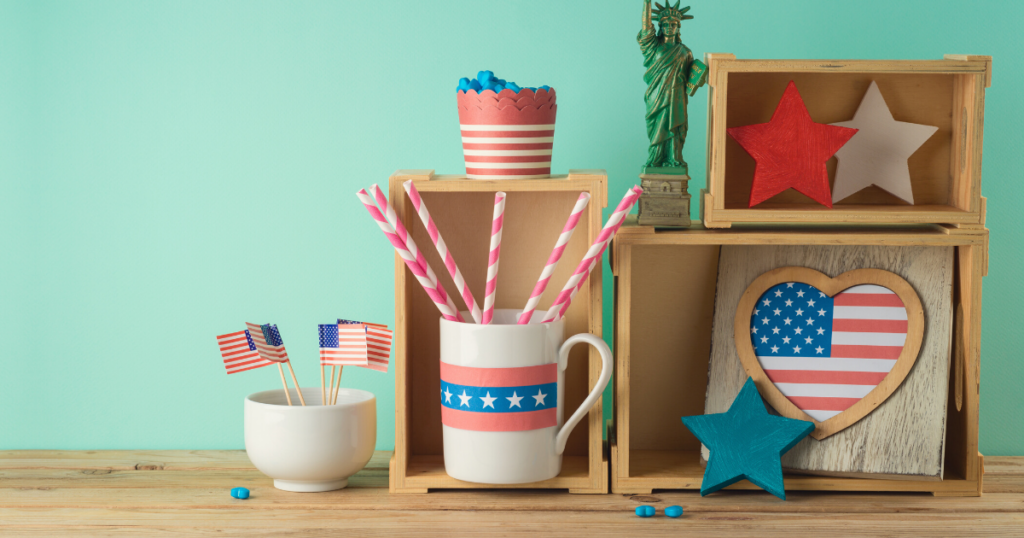 When it comes to the 4th of July, no part of your home – inside or out – should be left untouched. This is the day to show your American pride and celebrate our freedoms. We've shared three easy decor tips you can use to prepare your house for our upcoming Independence Day.
Red, White, and Blue Decorations
It goes without saying your home should sport the colors of our nation. You can modernize your decorations by using red, white, and blue elements separately. Whether that is floating orbs, flowers, boxes, birds, or anything you enjoy, just make sure they are red, white, and blue.
Add Sparkly Accents
Fireworks light up the night sky while little ones play with sparklers at night. You can bring in the dazzling excitement of these 4th of July elements by adding sparkling accents. Use glitter and lights to bring fun to your home during the day.
American Flags
The easiest way to decorate your home for the 4th of July is to use the American flag. You can find these in a variety of sizes at most stores. You can hang a small one inside and wave a large one outside of your home with pride.
You cannot over decorate for Independence Day, so don't be afraid to try something new this year. We wish you and your family a safe and happy 4th of July!