Occasions
The Perfect Grown-Up Halloween Party
On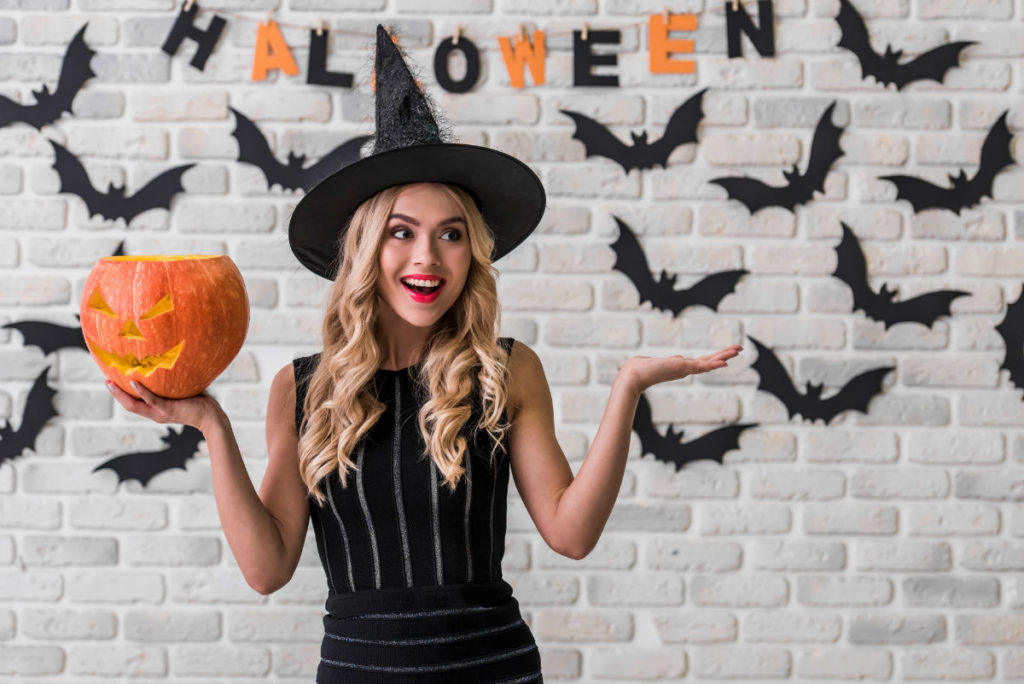 Myth busted: Halloween parties don't have to be childish! We've put together a list of our favorite tips to host a sophisticated, elegant, yet spooky party that you and all of your friends will enjoy – call a babysitter, put on your best costume, and get ready for some adult-friendly fun.  
Lighting
The Halloween season is the best opportunity to invest in elegant lighting pieces, such as candlesticks, lanterns, and candles.  Utilizing these during get-togethers and creating dimly lit spaces are sure to kindle spooky vibes – especially if you choose to play some subtle yet festive tunes in the background!
Centerpieces
Our favorite festive centerpieces for this season are the ones that follow two themes: jeweled elegancy and gothic spook.  A painted white pumpkin embellished with some tasteful accessories – such as some sophisticated tableware and decor – is a great example of an elegant approach to centerpieces, while a modern gothic vibe would be epitomized by spray painting some (fake) plants with a black finish.
Dinnerware
No holiday party is complete without some festive dinnerware.  During the Halloween season, don't be scared to "spook up" the elegant pieces with some fake blood! This idea might sound a little crazy, but trust us: use a brush to lightly splatter some red paint onto white candle-holders, vases, and even napkins.  It's a unique approach to holiday decor that your guests are sure to love (and remember!). To add an extra touch of elegance and glam, pick a complementary accent color for the plates, cups, and silverware. If you're still not satisfied with the level of spook, scatter some small, plastic creepy-crawlies across the dinner table or add them onto the handles of glasses (some hot glue will come in handy here).
Snacks
Lastly, but certainly not least, what's a party without some good food? To impress your guests, stick to treats like caramel apples, chocolate-dipped strawberries, and mini-tombstone trifles. When preparing the caramel apples, use food coloring to give the fruit a deep-red or black tint for a unique twist on a classic Halloween treat.  For the strawberries, take a chance with white chocolate instead of milk chocolate so you can add a red ("bloody") drizzle on top; these will match perfectly with your decorated dinnerware. The final touch is RIP cookies: chocolate desserts decorated with faux tombstones. These are also easy to personalize if you add the name of your guests onto the cookies!