Decor
The Teenage Dream Bedroom
On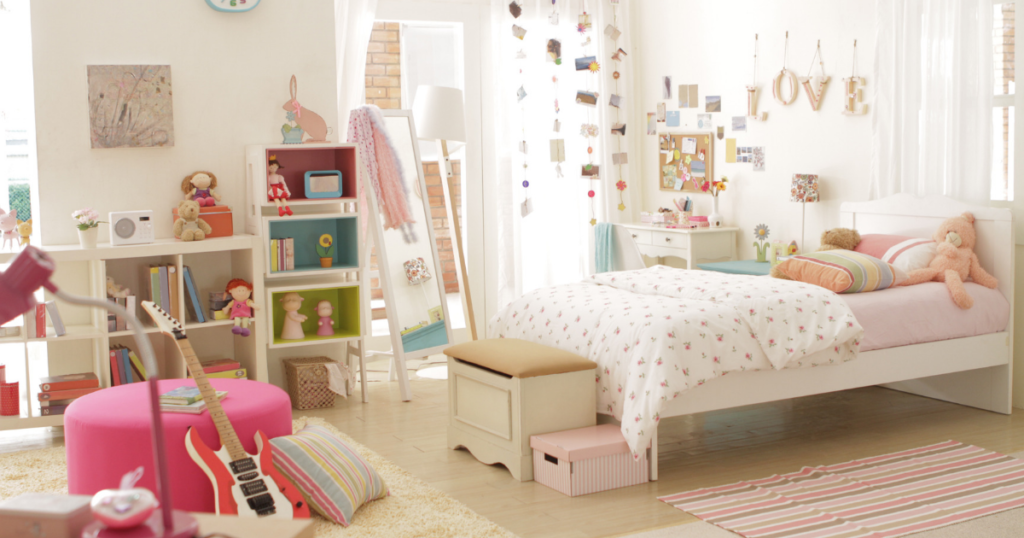 Some say a person's home is their castle, but if that person is a teenager, the bedroom becomes the most important place in the home. It's the one place they can call their own, that they can decorate to express their individuality. Marlo Furniture can help you and your teen select the furnishings and decor that will make that room a sanctum to fall in love with.
Start with the Large Items
The bed and dresser set the tone for the bedroom. Why not choose a matching set? The Modern Loft Brown Queen Bed features a companion dresser with mirror. This set has a wealth of storage, including handy drawers in the footboard. The headboard features two teen-coveted USB charging stations. Include a modern memory foam or gel mattress for great back support and comfort during these important years.
Add a Desk
A teenage bedroom is an office as well as sleeping quarters. Help them master their schoolwork with this Hudson Driftwood Desk. The sturdy driftwood finish and the extra deep drawers deliver the space and the toughness a teen lifestyle requires.
Finish with Accessories and Decor
This is where your teenager gets to let their personal style blossom. Help them choose desk lamps, standing lamps or possibly an accent chair. Walls don't have to hold just a bulletin board and the latest posters; encourage interest in some wall art that's unique to them. How about an area rug? Even on a carpeted floor, a creative and individualized throw adds that personal touch that says, "This space is mine."
Schedule a visit to the Marlo store with your favorite teenager in the near future. Pore over their extensive collection of bedroom sets, desks, and related items. You're sure to find some furnishings that will make everyone happy you came.