DYI & Tips
Tips To Make Cleaning Your Gutters & Protecting Your Home Easy
On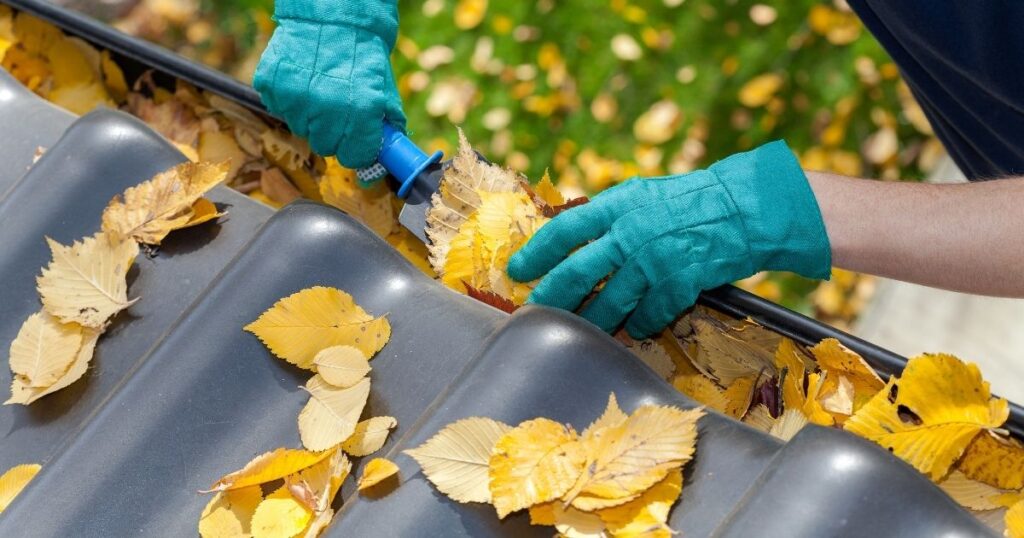 With all of the falling leaves of autumn, there's no better time to clean out the gutters. While it can seem like a chore, proper maintenance and cleaning keeps gutters running smoothly and will protect your roof and home from water damage. By cleaning gutters regularly you'll make the task simple. Here are some tips to keep it easy.
Go in the Right Order
Begin by clearing debris around the downspout, including any downspout strainers. From there work away from the downspout. Once you have cleared the large debris it's time to flush out any remaining debris with your hose. You should begin this process at the far end, away from the downspout, and work towards the downspout. If there are any clogs you will need to detach your downspout to flush it out as well. Once your gutter is completely free of debris it's time to inspect it, including the pitch and slope, and perform any needed maintenance and sealing.
Have the Right Tools
It's important to have the right tools before you get started. You'll want work gloves, and if you're working with wet debris, it's a good idea to wear plastic or nitrile gloves underneath. A trowel can be very useful to help clear the gutters. You'll also need a hose to flush the gutters, and you may also want a gutter attachment for your hose. You will also need a ladder.
Choose a Drier Day
It's harder to clear out wet leaves than dry. Try to choose a day when it hasn't rained for a few days for your gutter cleaning.
By making gutter cleaning part of your regular home care routine you'll be ensuring that your gutters function well longer and your home is spared costly water damage. Once you've finished taking care of the outside of your house, why not reward yourself with something new for the inside. Something as simple as a new home accent is the perfect way to celebrate your home.