DYI & Tips
Top 3 Tips to Keep Your Furniture Beautiful During Fall & Winter
On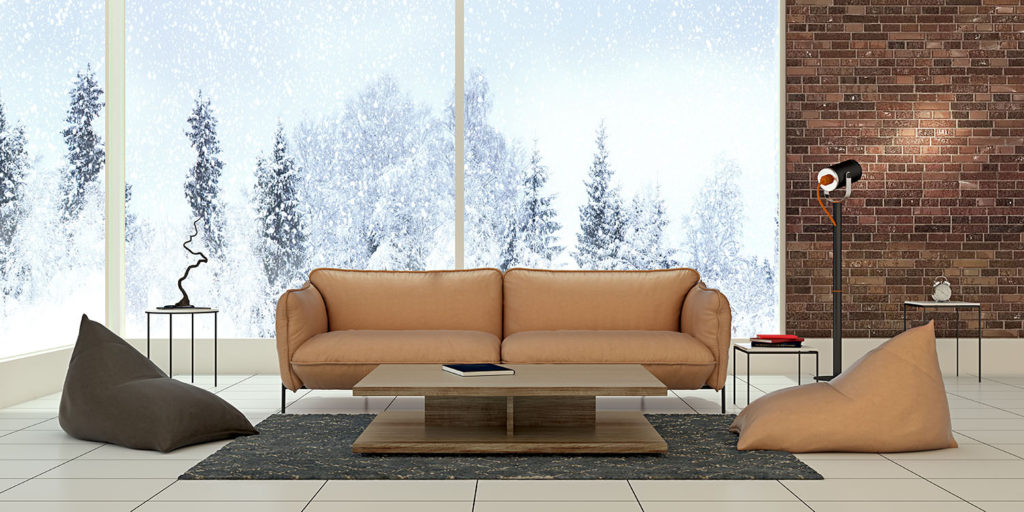 You can probably expect the foot traffic in your home to increase during the months of fall and winter. This means more oil, hair, sweat and dirt on your beautiful furniture – unless you know how to take care of it! Here are three proven tips to keep your furniture looking great during fall and winter.
Your Leather
You will need to employ a non-abrasive leather cleaner to your leather finishes at least once a week, especially to furniture that gets a lot of attention. Right before the fall season hits, protect your leather with a conditioner to build a protective coat against spills.
Your Wood
Keep your wooden furniture out of direct sunlight. Make sure that the temperature stays somewhat constant in the house to prevent your wood and other finishes from drying out or warping. Having a humidifier/dehumidifier stack ready to keep the air from getting too moist or too dry will work wonders for the durability of your furniture as well.
Use coasters on all wooden tables. Cover the bottom of sharp or jagged items before placing them on your finishes to keep away scratches. Keep your wood away from air vents and plants; the condensation from the water in these areas can damage your wood. If you have kids, remember this – rubbing mayonnaise on crayon will remove it from wood.
Other Finishes
Dust your furniture at least twice a week to prevent dirt from building up. Make sure that the dusting cloth is lint free and absorbent in order to prevent scratches and keep water from seeping in.
Keep in mind that you may have to intensify the frequency of your efforts if you have pets or kids in the house. Following the tips above will ensure that your furniture stays not only clean, but beautiful no matter how much sitting, standing, walking and placing occurs in their presence!