Decor
Top Three Items For A Modern Study Room
On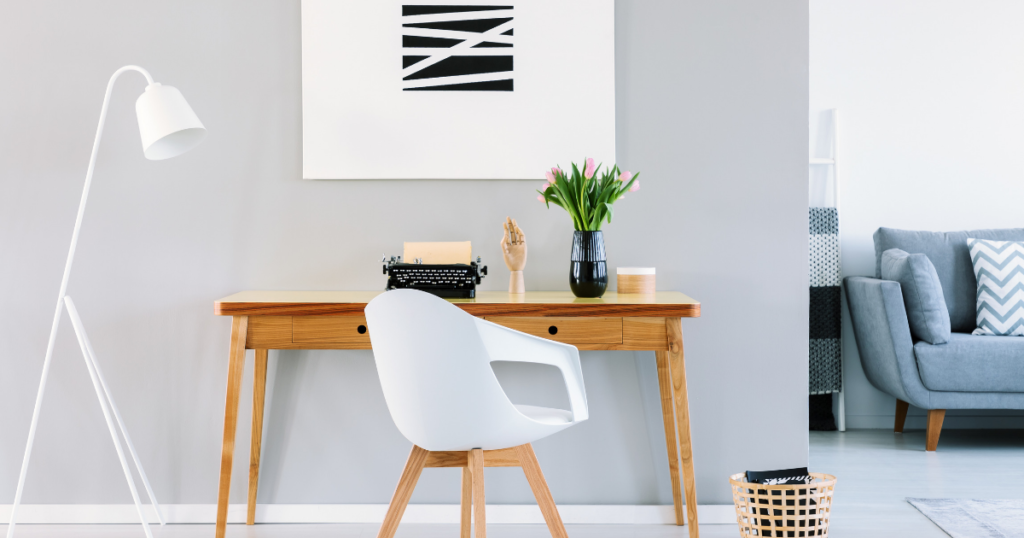 Whether you conduct your business from home or need a dedicated space to study, a chic, modern study room can help you walk into a space dedicated for focus and accomplishing your goals. Gone are the days of mismatched furniture in the home office. With Marlo Furniture, it's easy to create the chic room you deserve.
Showcase Your Knowledge and Passion in an Exceptional Bookcase
Over the course of your life, certain items may hold a special place in your heart. They can be perfectly displayed on the Starmore Brown Bookcase. The wood has an oiled walnut color and provides a deep finish. The wood pairs nicely with the blacked gun metal that supports the bookcase. With this chic piece, you can display your favorite items and keep everything nicely organized.
Conduct Business from a Sturdy Home Office Desk
Space and drawers help keep your desk from feeling overly cluttered. Without ample area to work in, it can be difficult to complete your work. The Starmore Brown Home Office Desk is created with Acacia veneer and hardwood solids so it can handle any number of books or materials. The drawers provide a designated space to place items that don't need to be in sight. The industrial bar handles add an urban and chic look that compliments the modern study you are working to create. 
The Most Comfortable Swivel Desk Chair on the Market
A fully customizable chair is necessary for any study room. Without proper support, lower back pain may develop and it's quite likely you will start to have poor posture. The Towner Grayish Brown Home Office Swivel Desk Chair is the most comfortable chair available. The microfiber cushion perfectly complements the pinewood used to construct the chair. It's easy to clean and adjust the chair to provide you optimal comfort during your time in the study. 
The needs of Washington metropolitan area residents have been quickly satisfied by visiting Marlo Furniture for the past 60 years. Our premier furniture company has the pieces you need to complete your chic, modern study room.