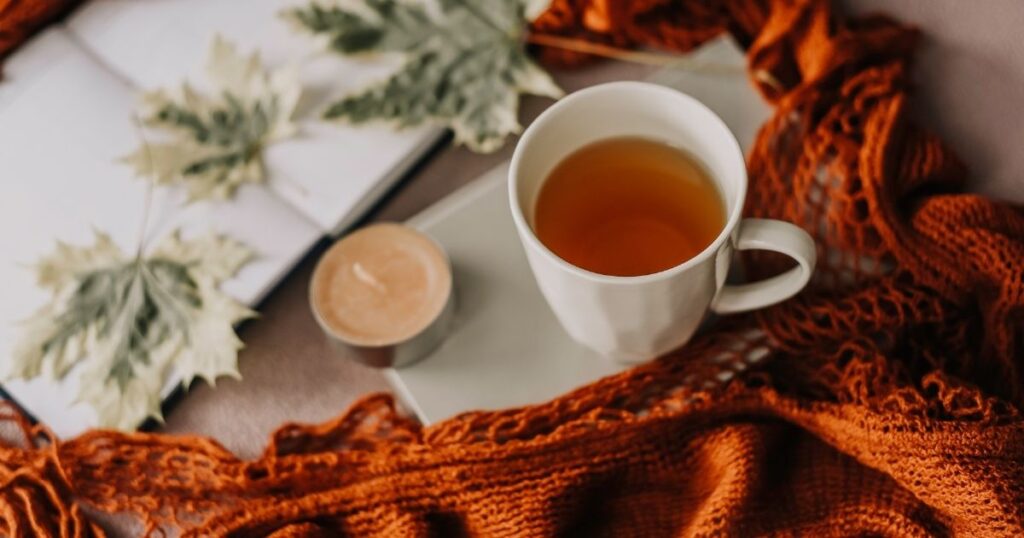 "Life is like a cup of tea. To be filled to the brim and enjoyed with friends." This is so true as we say farewell to the warmer days of summer and welcome fall with open arms. The leaves are displaying their magnificent colors, the air is chillier and days are shorter. This is the perfect scene for embracing the new season with a flavorful cup of tea right in the comfort of our home sweet home.
Sweet, Relaxing Spearmint
Mint is invigorating and relaxing at the same time and brews the perfect cup of tea. Fill a beautiful glass with ice, add a slice of lemon and fresh mint leaves to start the day, or simply brew and pour into your favorite teacup, snuggle into bed for a heartwarming nightcap.
Comforting Cinnamon Chai
Breath in the crisp, cool air and enjoy a comforting cup of cinnamon chai tea. Open the windows and let the fresh air surround your living room or pop on your comfy sweater and head outside, because wherever you are, this fall favorite will warm your heart and soul.
Amazing Apple Cider
It's apple-picking season so pour yourself some uplifting apple cider tea. It's like fall in a teacup with the sensational sweet and tart blend that is guaranteed to spice up your mood any time of the day.
Pleasing Pumpkin Spice
Kindle your senses with zesty pumpkin spice tea, the perfect blend to share with family and friends. After dinner, serve your tea with a tasty treat like a piece of pumpkin pie, pumpkin bread, or pumpkin and chocolate chip cookie!
Fall is a fabulous season to celebrate family and friends while savoring heartwarming tea right in the comfort of your home. Marlo Furniture has everything you need to enhance your home.