DYI & Tips
Combine Style & Productivity In Your Home Office
On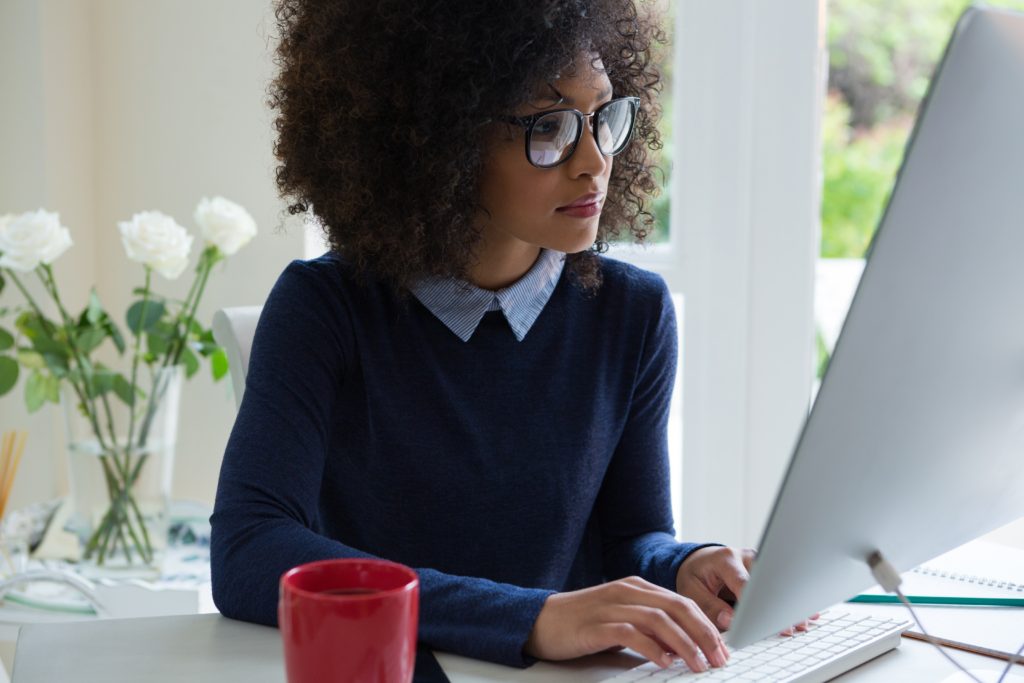 More than ever before, employees are given the freedom to work remotely in the comfort of their own homes.  While this idea sounds wonderful at first, it may provoke a conflict between comfortability and productivity: how does one balance the relaxation that comes with being home with the challenge to stay productive during the work day? To combat the temptation to stay in bed with the coffee pot and the television remote, you should dedicate a separate room – or at least an individual corner or desk – to getting work done.  Here are some ways to make that productive space exist harmoniously within the rest of your home:
Location
First thing's first: decide where you want to set up your office space.  This location will largely depend on how much space you have available in your home and how much time you want to spend setting up the area.  When possible, your office should be an isolated and individual room so that feelings of productivity do not intermingle with the feelings of relaxation that probably exist throughout the rest of your home.  If this is not doable, create a designated space to do work in a more public area – like the living room – as opposed to the bedroom, which should be an exclusive space for rest and rejuvenation. If you're tackling lots of work over an extended period of time, aim to plant yourself in larger spaces, whereas a small, corner desk will suffice if you're only working for shorter chunks of time.     
Desks, Chairs, and Bookcases
Assuming that you have opted for a separate office room, where you decide to put your desk depends on how much you will utilize it.  If a traditional desk with a computer is all you need, keep them in the center of the room. Otherwise, push the desk up against a wall and utilize the extra space as you would in any other room in the house.  In smaller office spaces, keep the size and complexity of your office furniture and decor to a minimum. Lastly, add a bookcase that is size-appropriate to the amount of books you own.
Lamps and Other Decor
Besides providing sufficient lighting for you to do work in your new office space (duh), a desk lamp should also compliment the decor in the room. When it comes to storing supplies like pens and sticky notes, you may choose to leave a small amount on top of the desk, just as long as they don't create clutter.  Feel free to occasionally add small decor pieces, such as a picture frame, paperweight, or decorative book divider to add some personality to the space.